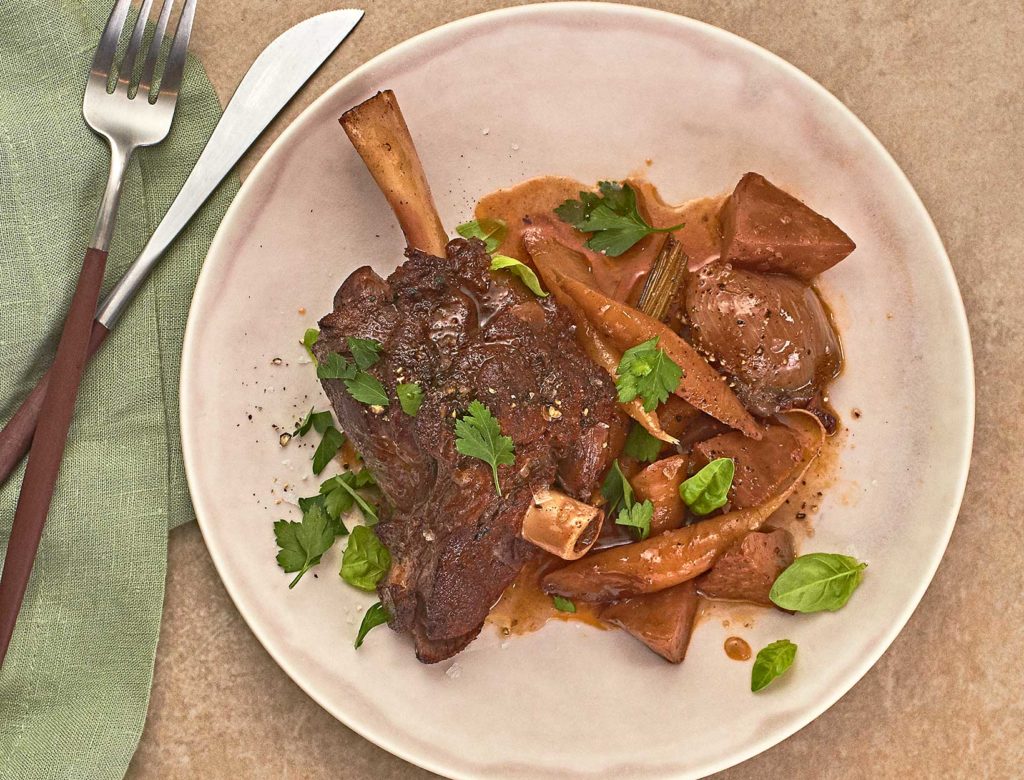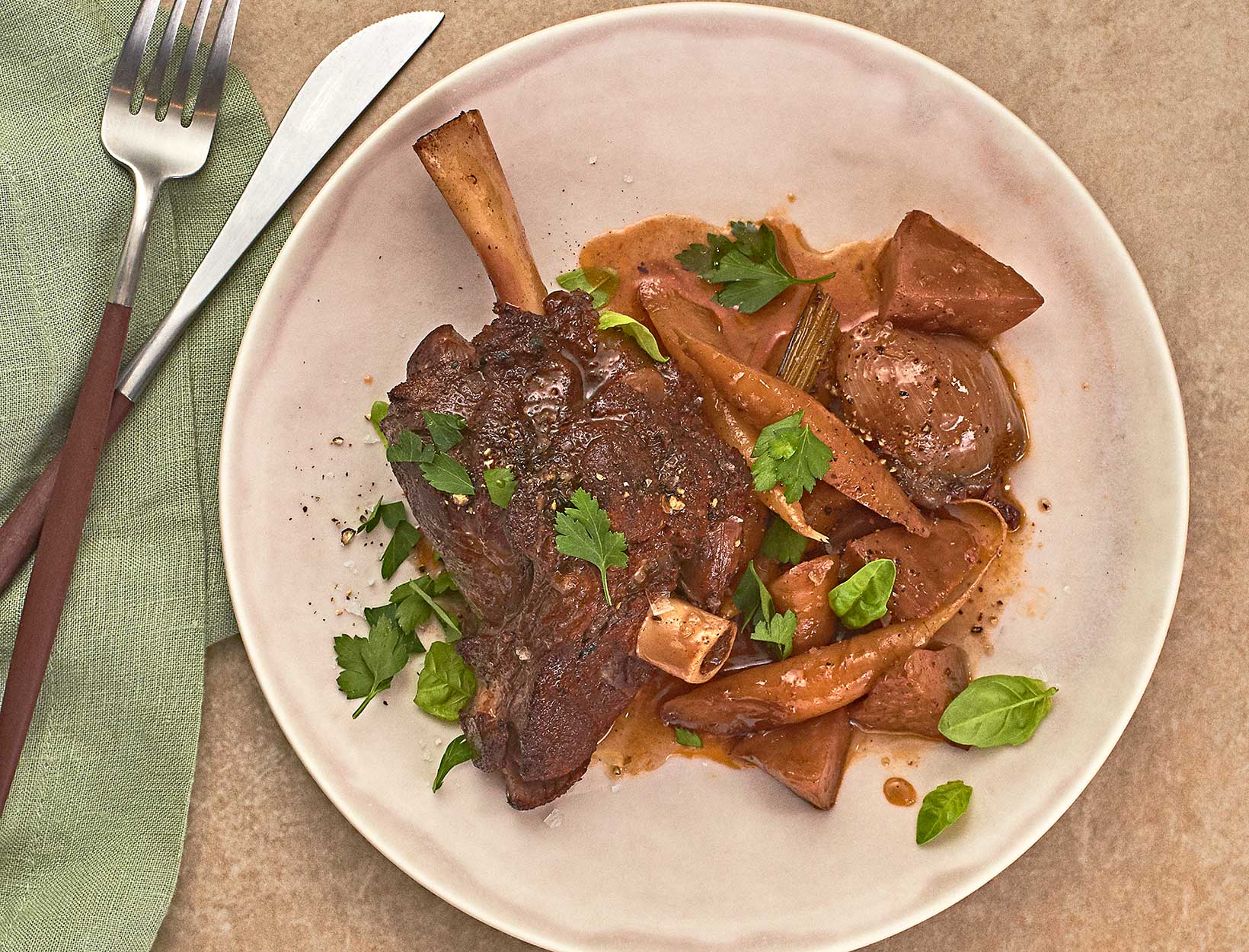 Pressure-Cooked Lamb Shanks with Root Vegetables
"If you're not on board with the pressure cooker yet, now is the time. Lamb shanks are a tough (although incredibly flavorful) cut of meat that normally takes all day to cook. With a pressure cooker: They can come together in less than an hour. This dish packs in some collagen, thanks to the bones, and makes for a deeply rich braise." —Seamus Mullen
1. Season the shanks with salt, pepper, oregano, and paprika.
2. Heat the avocado oil over medium-high heat on sauté mode in the pressure cooker and brown the shanks thoroughly on all sides, then remove.
3. Add the root vegetables and tomato concentrate and quickly sauté until covered with the tomato concentrate, about 2 minutes. Deglaze with the wine and allow the alcohol to evaporate, 2 to 3 minutes.
4. Return the shanks to the pressure cooker, cover with stock, and add bay leaves. Cover and cook on high for 30 minutes.
5. Remove from heat, season to taste, and serve with torn fresh basil and parsley.
Originally featured in One-Pot-Style Meals for the Pressure Cooker, Skillet, and Sheet Pan