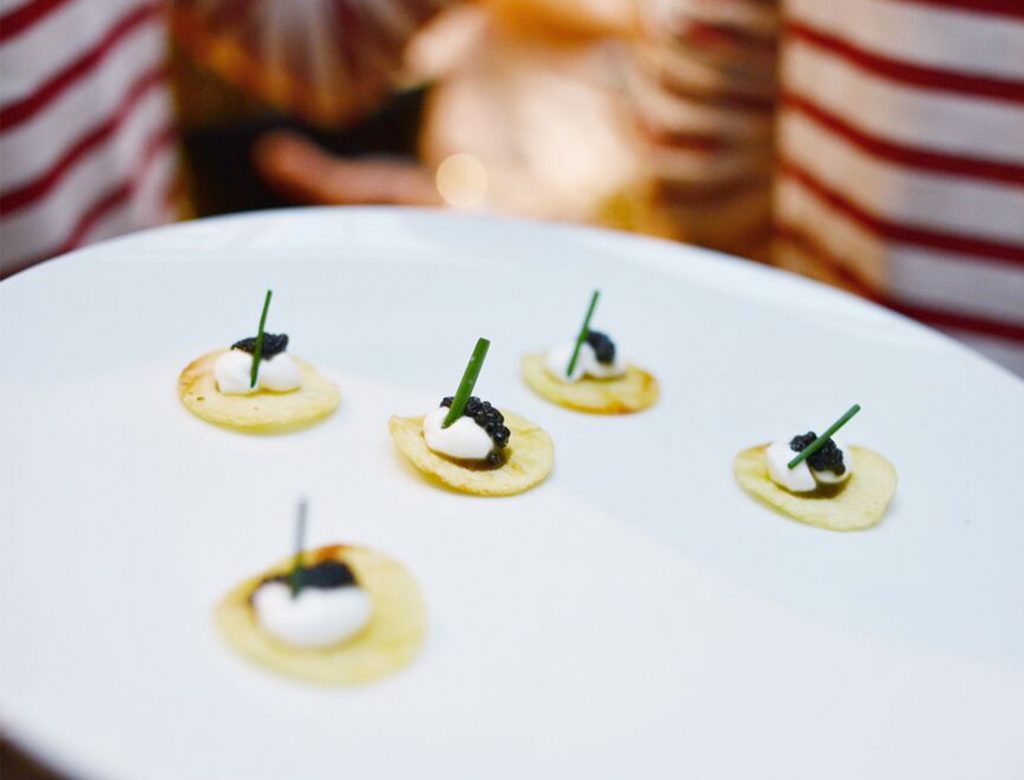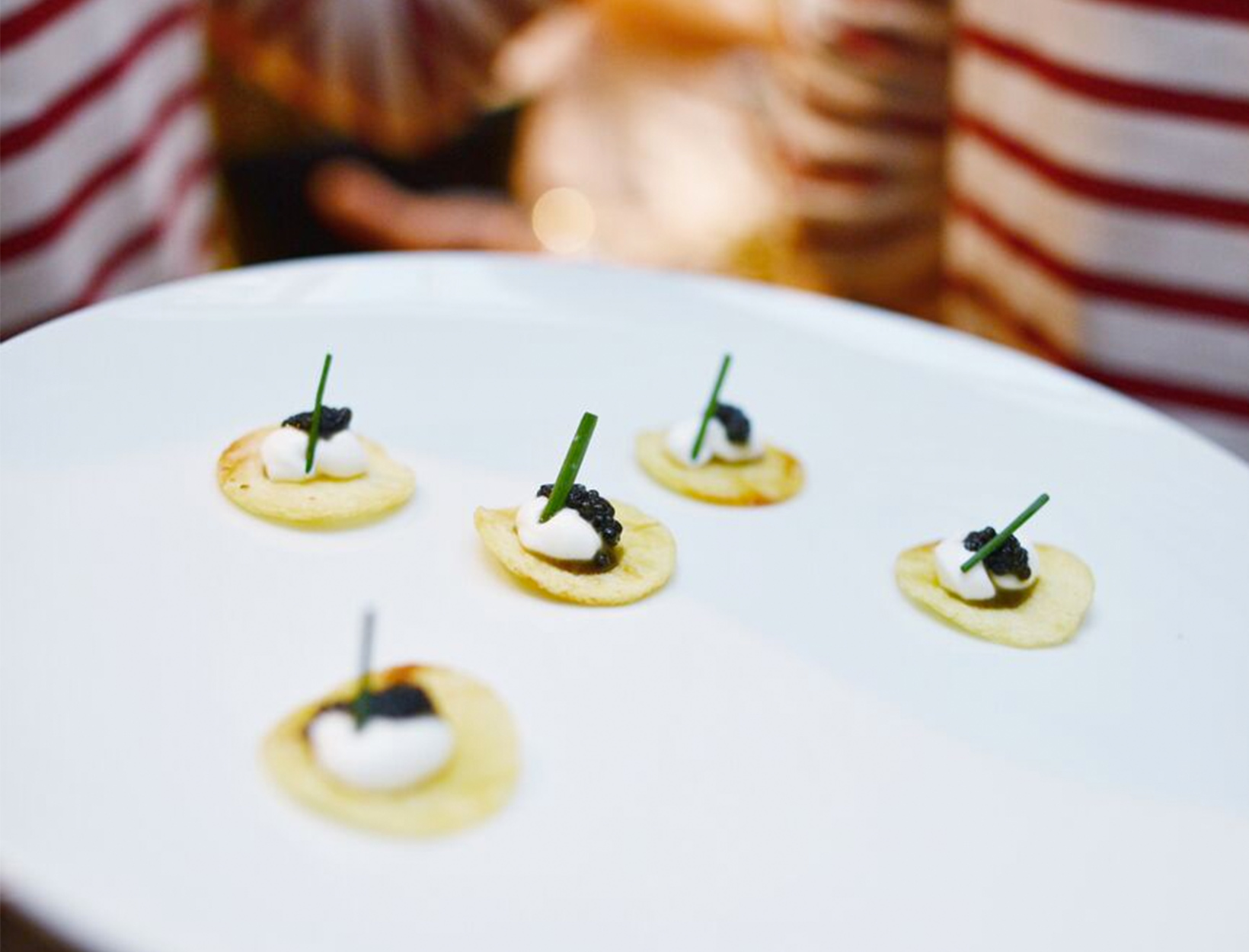 Potato Chips with Caviar and Crème Fraîche
A classic and incontrovertibly delicious combo, this simple yet luxurious canapé is one of our favorites. (It's also incredibly easy to make if you have a deep fryer and some Osetra Caviar lying around.) If you don't have caviar handy, fry the potato chips in a large Dutch oven and top with smoked salmon instead—it's still one of the most elegant appetizers we can think of.
1. Use a circular cookie cutter (we recommend 1-inch circles) to punch holes in the sliced potatoes.
2. Heat a high-heat cooking oil (peanut, avocado, or safflower all work well) to 330°F. Fry the potato slices in small batches until golden brown. Every fryer will take a different amount of time, but it should be in the 2½- to 3½-minute range.
3. Remove the chips from the fryer and carefully lay them on paper towels to drain and cool. While they're still warm, lightly season each one with salt and pepper. Let cool for roughly 30 minutes.
4. Place several small dots of crème fraîche on your serving platter (these will help keep the chips from sliding) and top each with a chip. Top each potato chip with a small dollop of crème fraîche and a small spoonful of caviar, then finish with a chive baton.
Originally featured in How goop Does a Housewarming Party