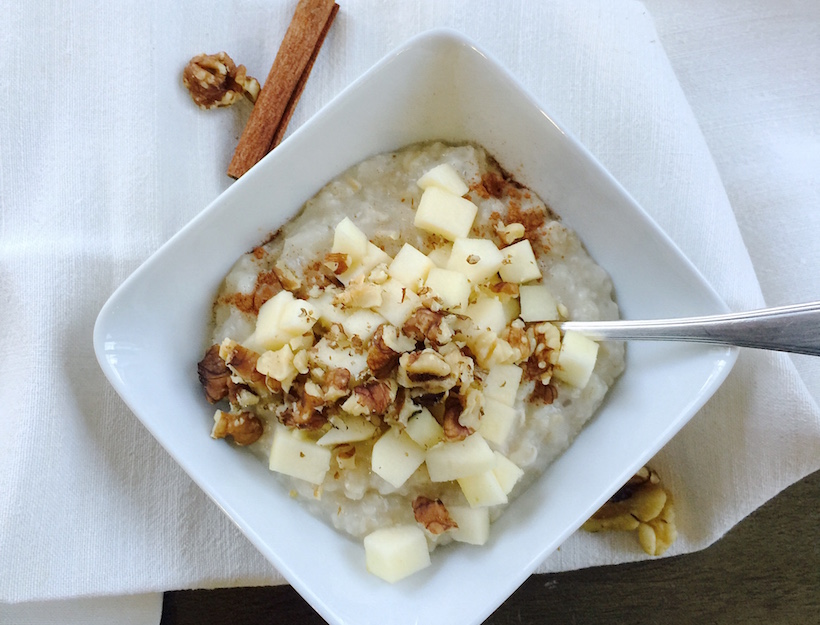 Old-Fashioned Oatmeal with Apples, Cinnamon and Walnuts
This is one of Dr. Perricone's recipes for eating for beauty. Old Fashioned Oatmeal is high in fibers that enhance weight control and discourages cardiovascular disease; the beta-glucan fiber in oats and also barley exerts beneficial anti-glycemic effects as well, helping to stabilize blood sugar.
Bring 3 1/2 cups water to boil in heavy medium saucepan. Add oats and salt and stir over medium heat until oats are softened and very thick, about 5 minutes. Stir in chopped apple, and cinnamon. Reduce heat to low, cover and cook until apples are tender, about 5 minutes.
Divide cereal among 4 bowls. Top with almonds and serve.
Originally featured in Eating For Beauty