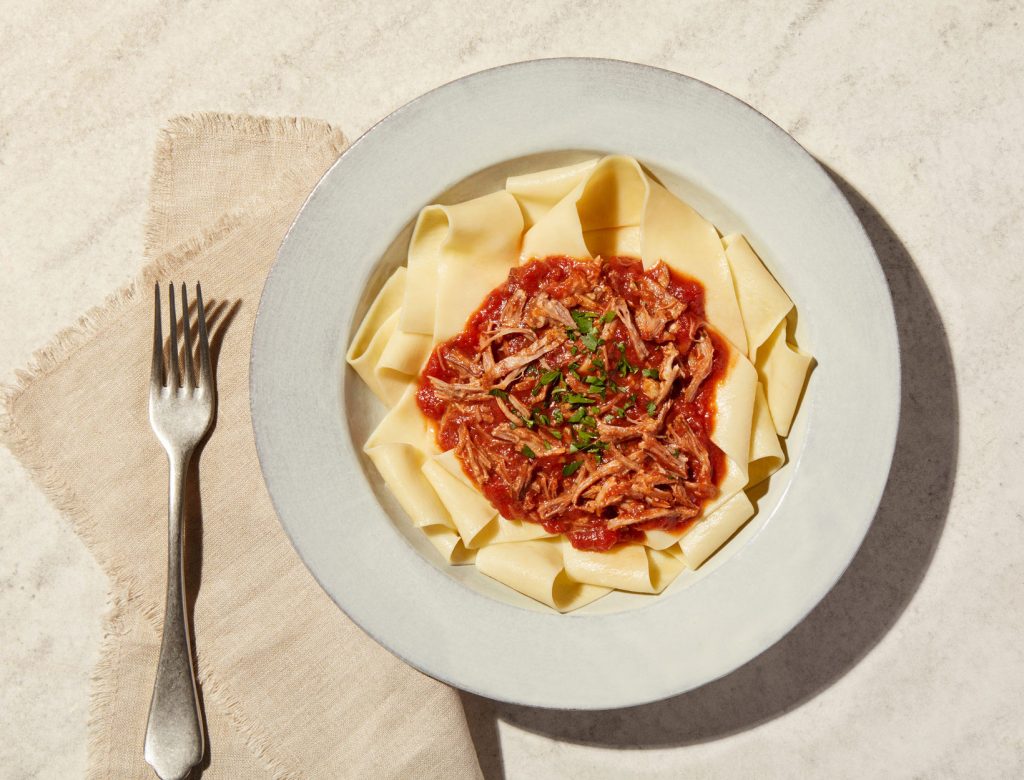 Pork Ragu
This ragu smells like Nonna's kitchen—the aroma is truly transporting. Serve it over thick noodles, like pappardelle, or a rich, creamy polenta.
2 tablespoons olive oil
2 cloves garlic, thinly sliced
¼ teaspoon fennel seeds
½ teaspoon chili flakes
1 tablespoon tomato paste
½ recipe of Easiest Pulled Pork
1 cup red wine
28 ounces crushed tomatoes
1. In a heavy-bottomed pan, heat the olive oil over medium heat. Add the garlic, chili flakes, and fennel seed and cook until lightly brown and fragrant. Then add the tomato paste, pork, wine, and crushed tomatoes. Reduce heat to medium-low and cook, uncovered, stirring occasionally, for 45 minutes to an hour.
2. Serve over pasta or polenta.
Originally featured in Make It Once, Use It Twice (or Thrice)