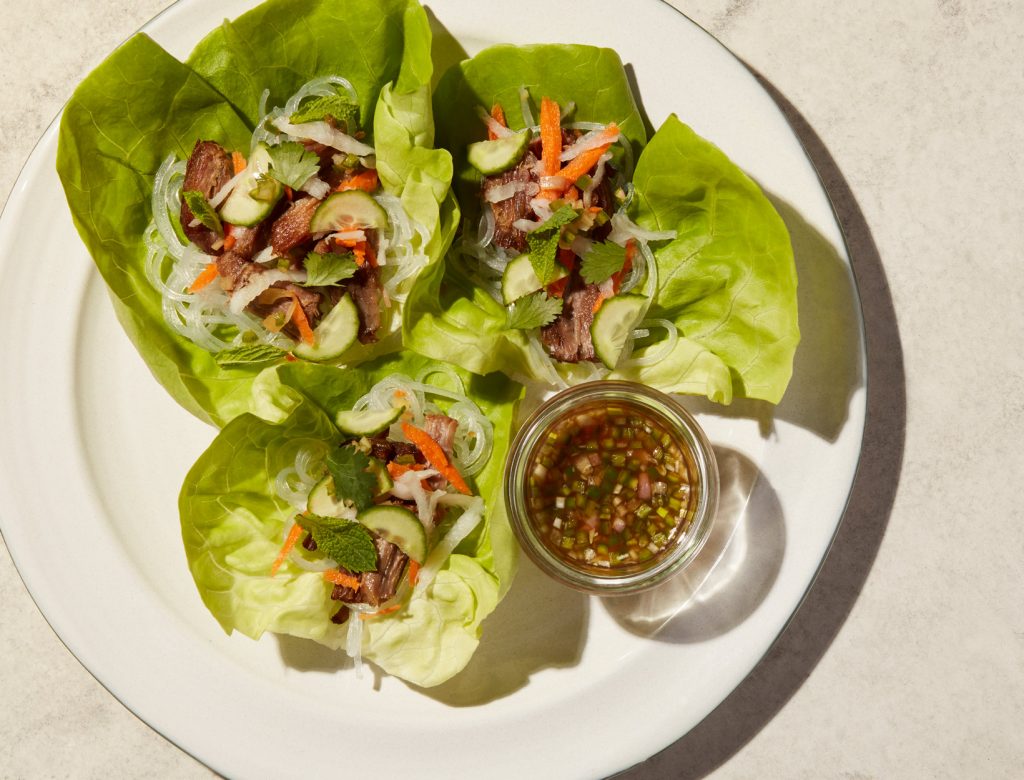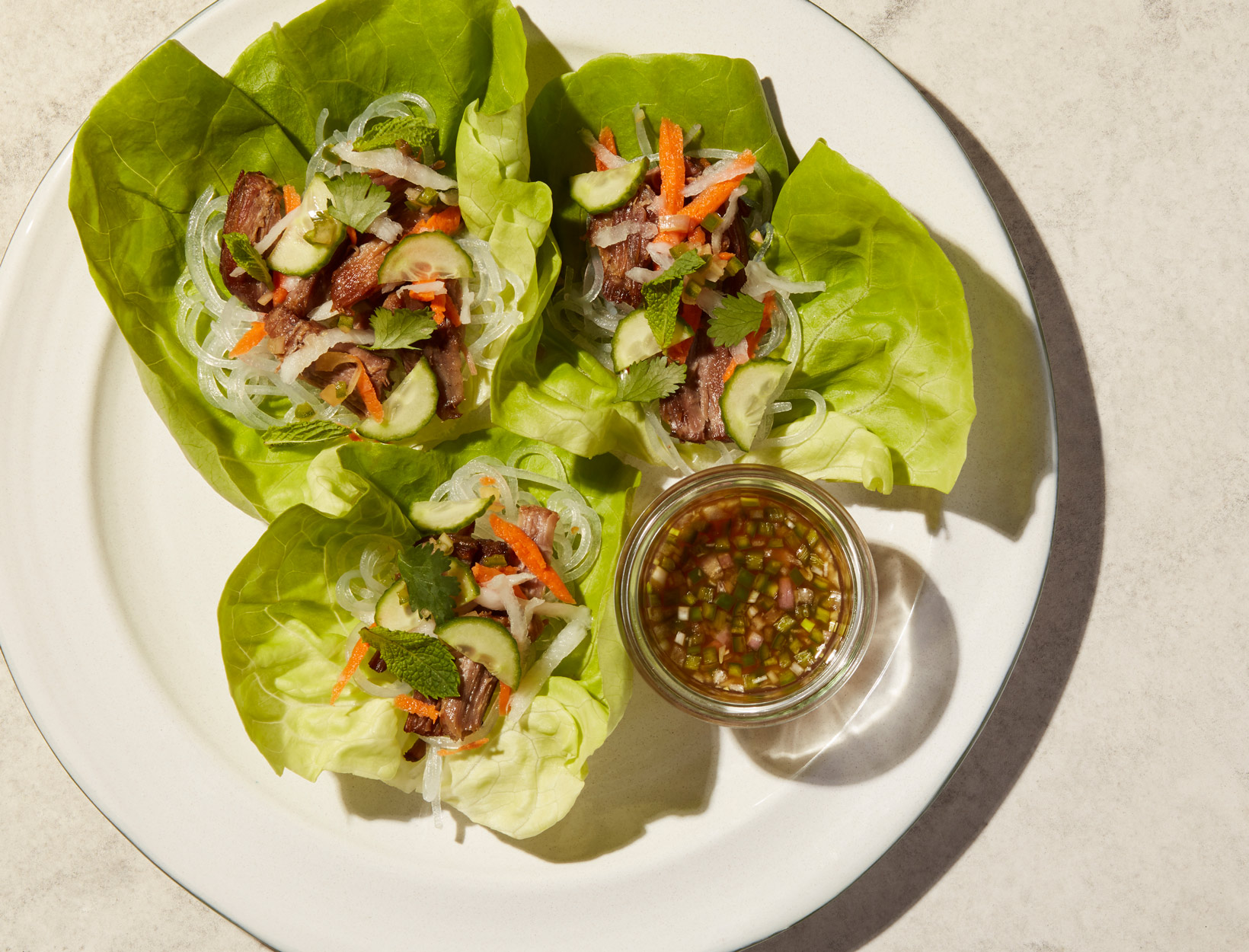 Pork Lettuce Cups with Nuac Cham
This dish is all about balance: crisp lettuce, toothsome noodles, tender pork, and crunchy carrot and daikon. Douse it in nuoc cham and you'll be in umami heaven. This dish is brilliant for a crowd—you can set it up DIY style, so everyone can make their own lettuce cups just the way they like them.
1. First, make the nuoc cham sauce: Simply combine all ingredients in a small bowl and adjust seasoning to taste (a little salt, more lime, more shallot, etc.). It should be bright, briny, salty, and spicy.
2. Next, put the grated daikon and grated carrot each into its own bowl. Add 2 tablespoons of rice vinegar to each and toss. Let them quick-pickle while you assemble the rest of the dish.
3. Turn on the broiler. Spread out the shredded pork on a sheet pan and pop it under the broiler for about 3 minutes. Take it out, toss the meat around, and put it under for another 3 minutes or so. You just want to heat the meat through and get some crispy caramelized bits.
4. All that's left to do is assemble the cups. Take a butter lettuce leaf, add some cooked, cooled bean thread noodles, shredded pork, pickled carrot and daikon, sliced cucumber, cilantro, and mint and spoon some nuoc cham over the top.
Originally featured in Make It Once, Use It Twice (or Thrice)