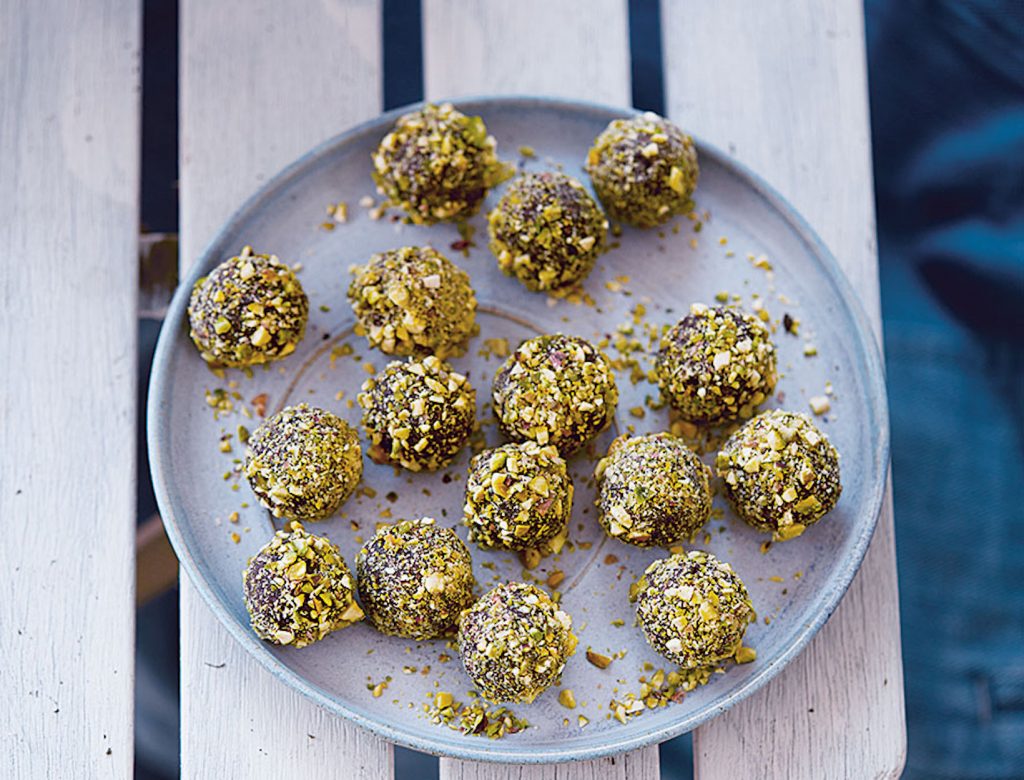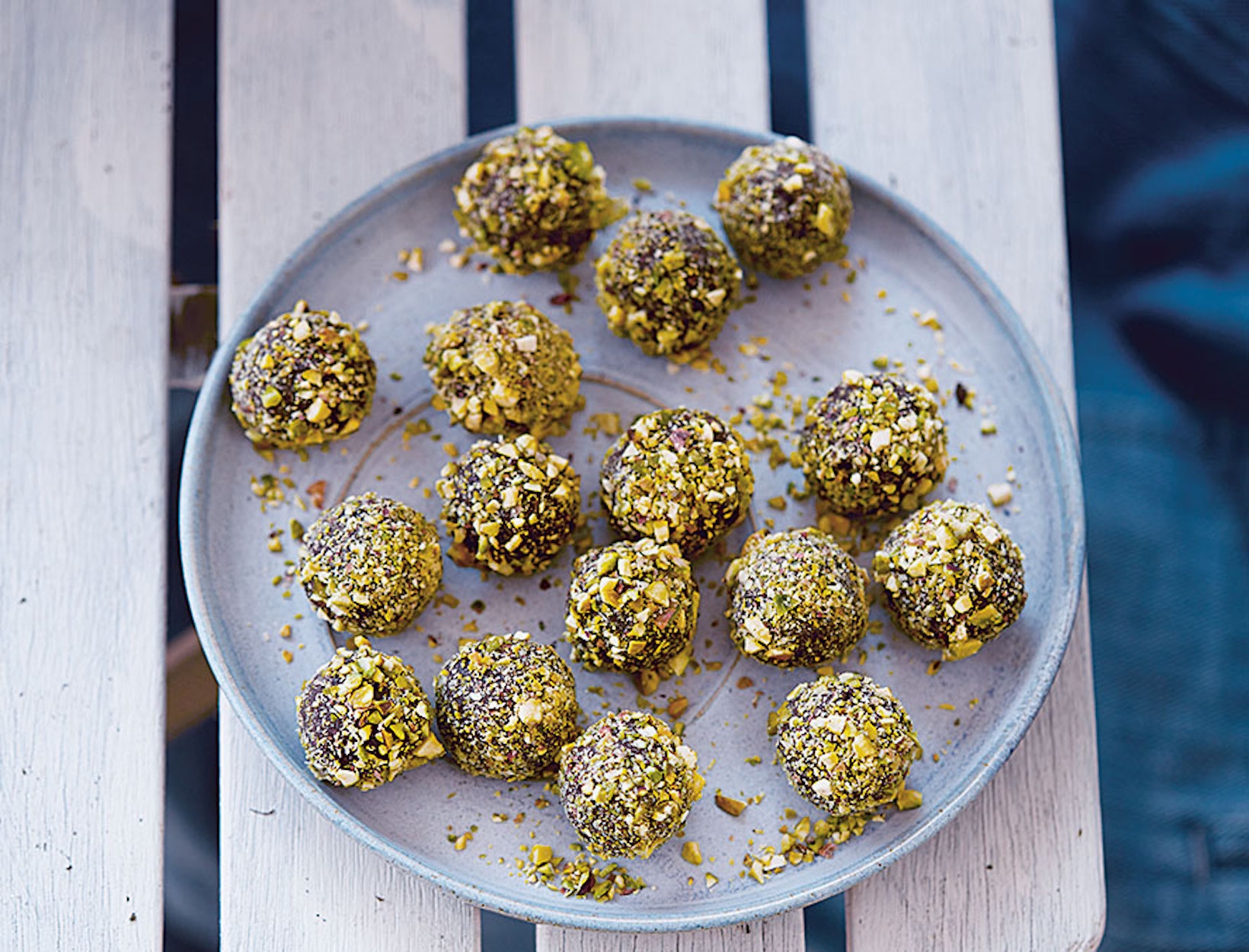 Pistachio and Orange Truffle Bites
Everyone loves a truffle. These not-too-sweet bites are tasty, pretty, and highly giftable.
1. Put the nuts in a food processor and whiz to a crumblike consistency. Don't worry if they're not all the same size; they're for the truffle coating, so different-size crumbs will add character. When you're happy with the size, tip them into a bowl and set aside.
2. Throw the dates, orange zest, coconut oil, and cacao powder into the processor and whiz it all together. If it gets stuck, use a spatula to push it down toward the blades again and give it another whiz. When it's starting to stick together, squeeze in the orange juice and whiz again until it's a nice sticky consistency that you can roll into balls.
3. Get a baking sheet ready and wet your hands slightly so that the mixture is easy to roll into balls. Use a teaspoon to get a nice amount together and roll into a ball. Drop into the nut crumbs and roll it around to coat. Set it on the baking sheet. Repeat to use all the mixture.
4. Place the baking sheet in the fridge to chill for at least 30 minutes before serving.
Excerpted from Natural Feasts by Ella Mills. Text copyright © 2017 by Ella Mills. Photography copyright © 2016 by Clare Winfield. Excerpted with permission by Scribner, a division of Simon & Schuster, Inc.