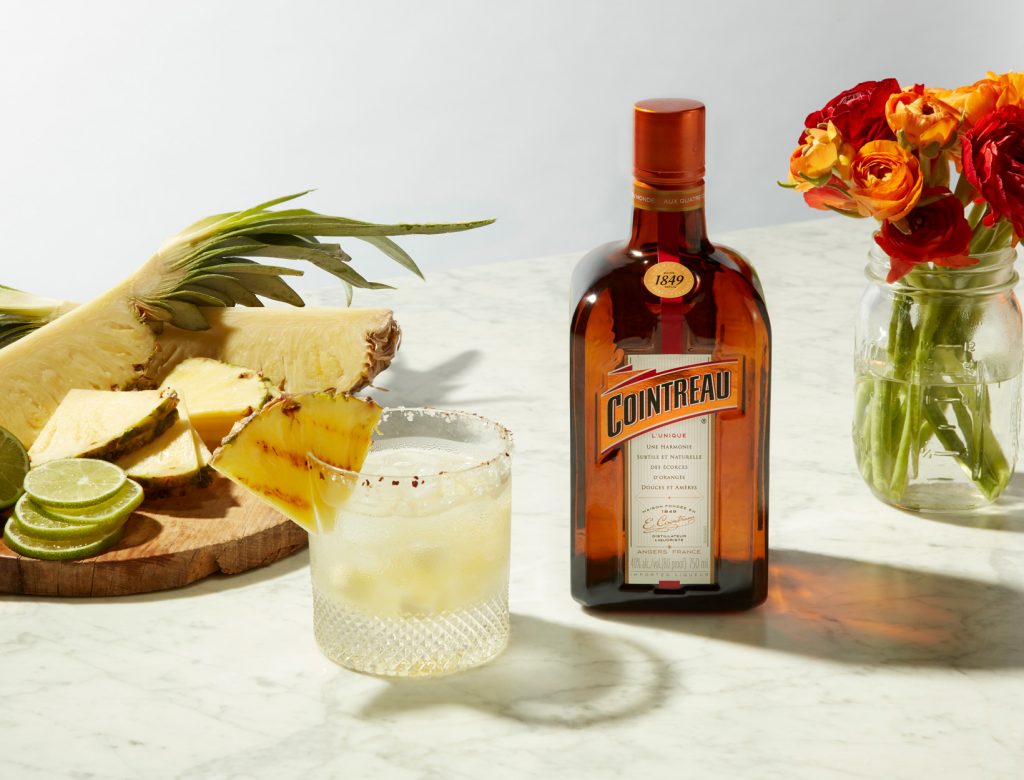 Pining for You
This cocktail is the perfect mate to Seamus Mullen's grilled mahi-mahi dish, but it would be pretty great on any occasion. The coriander salt really makes the drink, so don't skip it!
1½ ounces blanco tequila
1 ounce Cointreau
1 ounce lime juice
½ cup diced fresh pineapple
4 sprigs cilantro
for the salt rim:
1 tablespoon whole coriander seeds
1 teaspoon coarse, flaky sea salt
1 wedge lime
1. First, make the coriander salt: Toast coriander seeds in a small, dry skillet over medium heat until fragrant, about 3 minutes. Using a mortar and pestle, finely grind together the toasted coriander seeds and the sea salt. Lay the mixture out on a small plate (larger than the rim of your glass) and set aside. Take a glass and run the wedge of lime around the rim of the glass. Flip the glass upside down and place the rim evenly onto the plate with the coriander-salt mixture. Flip the glass right side up and set aside.
2. In a shaker, muddle fresh pineapple, cilantro, and Cointreau together. Add rum and lime juice and shake with ice.
3. Serve over ice. Garnish with sprigs of fresh cilantro.