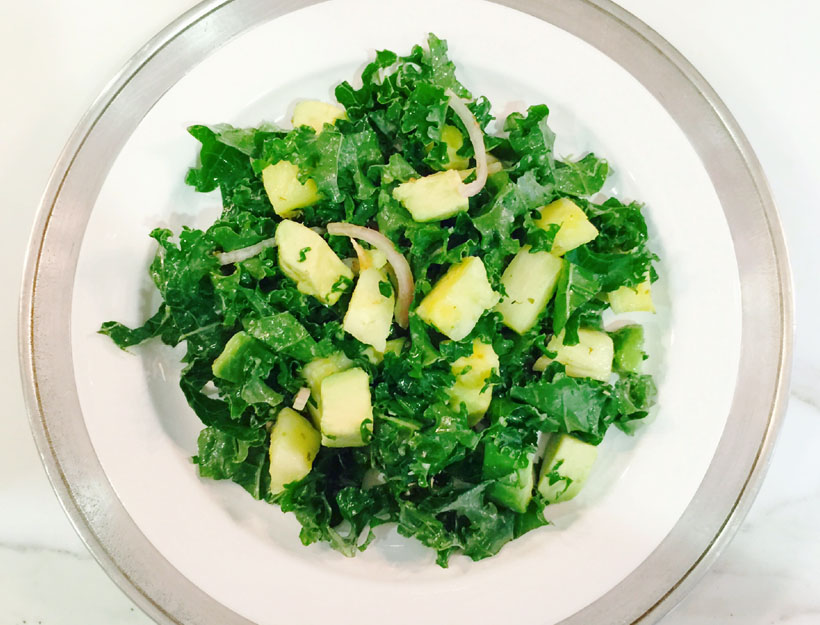 Pineapple-Avocado Salad with Kale & Red Onion
A refreshing combination of flavors in this summer kale salad.
2 bunches leafy kale, roughly chopped
1 fresh pineapple, cubed
1 small red onion, thinly sliced
2 avocados, cubed
2 pinches dried oregano
juice of 1 lemon
drizzle of extra virgin olive oil
drizzle of red wine vinegar
salt & pepper to taste
1. Toss first 5 ingredients together in a large bowl. Add lemon juice and toss to incorporate.
2. Drizzle olive oil and red wine vinegar over the salad, toss again, serve.
Originally featured in Healthy Family Meals