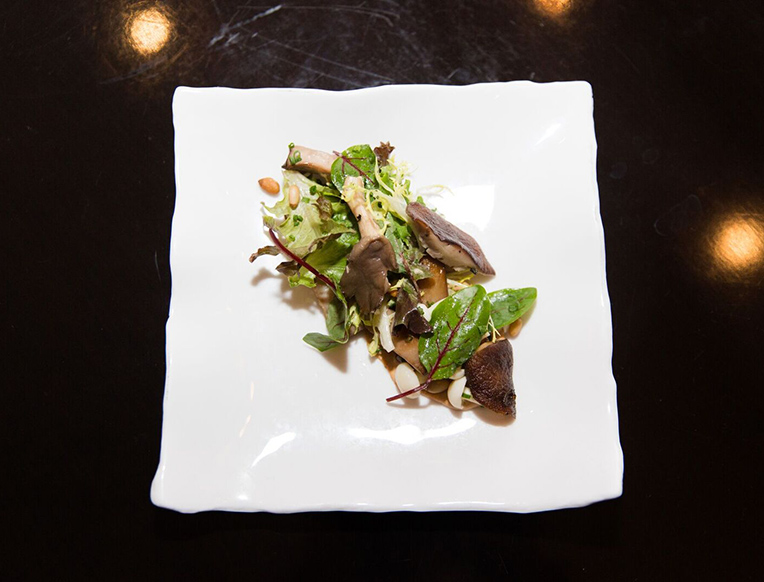 Pine Nut and Mushroom Salad
Earthy and complex, make this delicious mushroom salad in the fall when mushrooms are at their best.
1. To make the tarragon and pine nut dressing, blend all ingredients except the chives on high speed in a powerful blender until very smooth. Mix in chives and store in the fridge until ready to use.
2. For the pine nut mustard, blend everything except water on high speed in a powerful blender until as smooth as possible. Add water as needed just to emulsify the oils.
3. For the pickled mushrooms, combine all ingredients in a small bowl and let sit 15 minutes.
4. To finish the dish, place shiitake and oyster mushrooms in a cold sauté pan lined with olive oil and season with salt and pepper. Turn on the flame to medium heat and cook slowly, until the mushrooms start weeping liquid and are just cooked through.
5. Divide the greens between 10 plates and drizzle pine nut dressing over each pile. Spoon small mounds of the pine nut mustard around the plate, then arrange all of the cooked, raw, and pickled mushrooms on top. Sprinkle with toasted pine nuts to finish.
Originally featured in DIY Recipes from the Matador Room