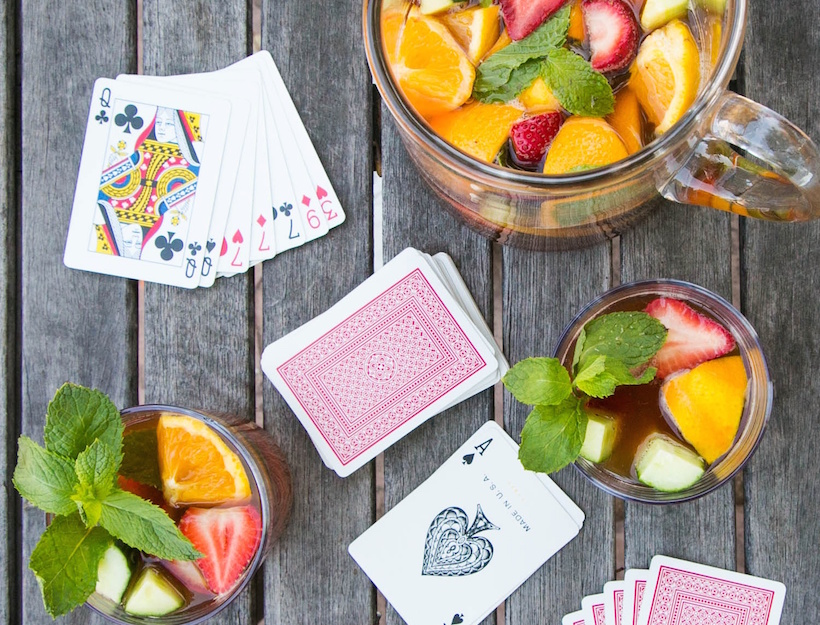 This dark, gin-based liqueur has been a staple at cricket matches for ages, but has only recently become readily available in the states. Look for it at Whole Foods, BevMo, or most liquor stores.
1. Combine Pimm's, ginger ale, lemon soda, cucumber sticks, orange slices, halved strawberries, and mint sprigs in a large pitcher.
2. Place in the fridge until chilled.
3. To serve, pour over ice-filled glasses and garnish each with extra cucumber sticks, a couple of strawberry halves, and a small sprig of mint.
Originally featured in Pitcher Cocktails