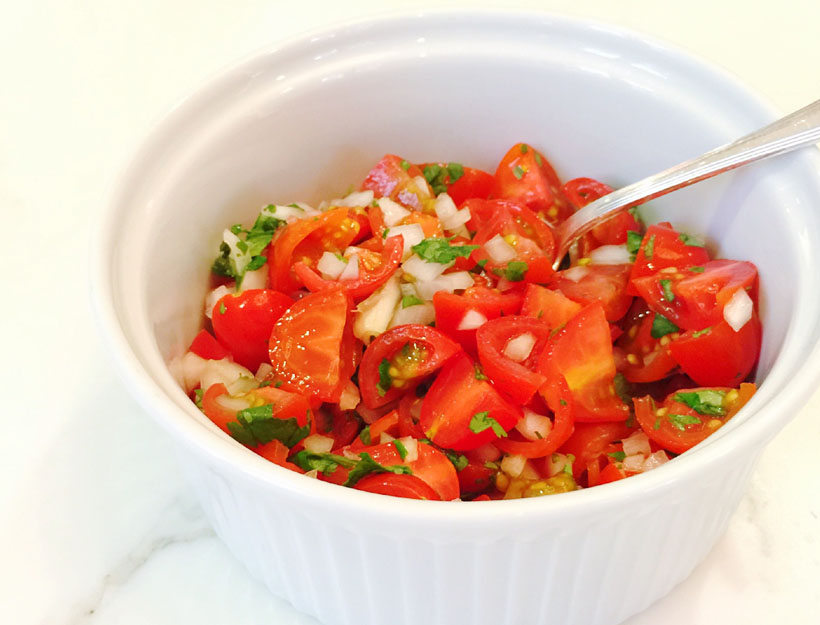 Simple to prepare and about a thousand times fresher and more vibrant than any jar of salsa, pico de gallo is worth making from scratch.
1. Combine the tomatoes, cilantro and onion together in a bowl. Season to taste with salt and lime.
2. Reserve some of this mixture for the kids, and then add as much jalapeño as you like to the remaining mixture for the adults.
Originally featured in Mexican Dinner, Family Style