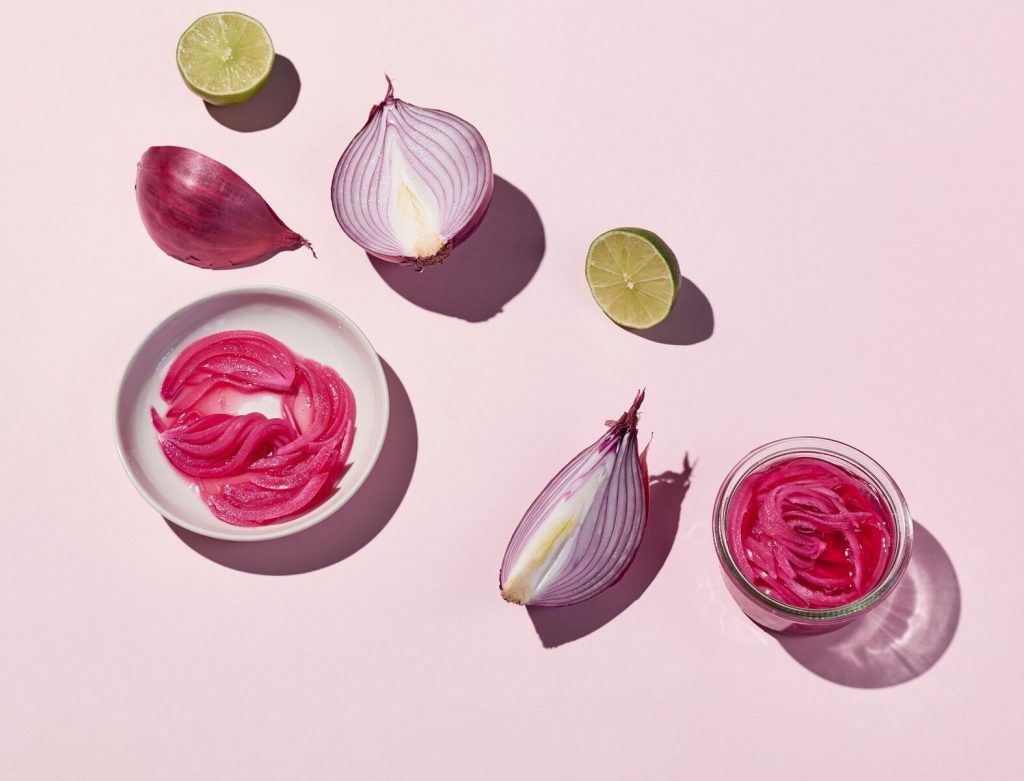 Pickled Red Onions
These are super easy to make, and the lime juice in the brine adds a citrusy brightness to whatever you put them on.
½ red onion, thinly sliced on a mandoline
juice of 2 limes
¼ cup red wine vinegar
¼ teaspoon salt
1. Combine all ingredients and let sit for at least 15 minutes. These will keep for a few days in the fridge and continue to get flavorful and pickle-y as they sit.
Originally featured in The Annual goop Detox 2018