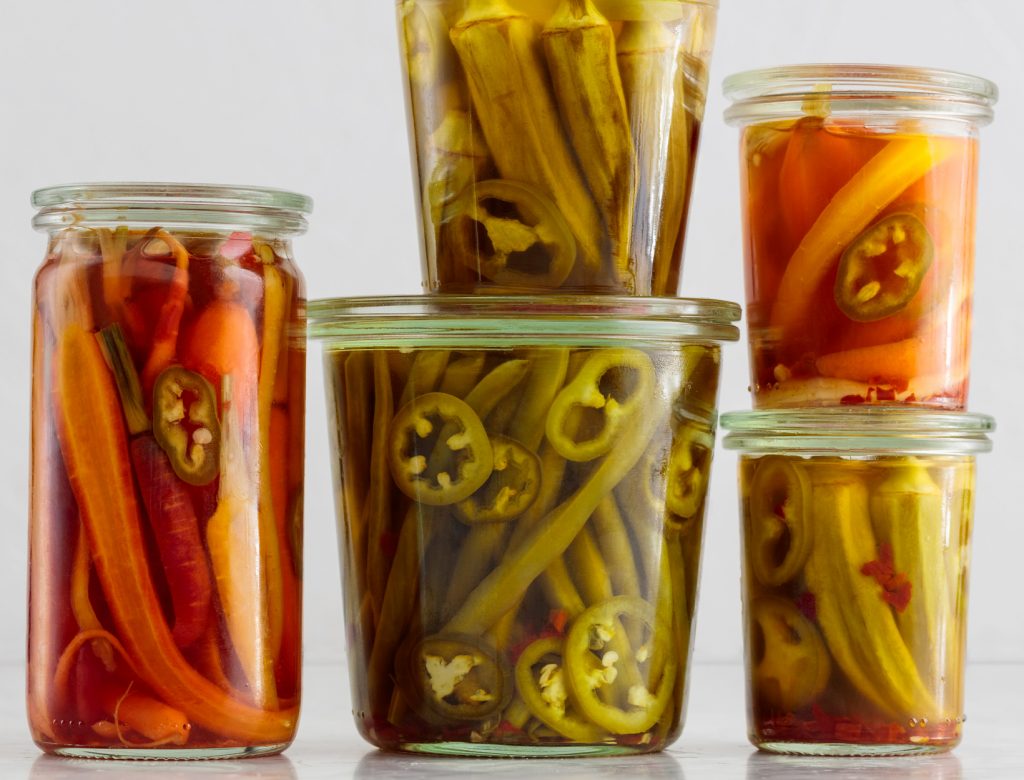 Pickling is a great way to keep seasonal vegetables on hand all year round. This simple recipe is really versatile, so it can be used for many different types of hearty produce, like okra, cucumbers, zucchini, and onions.
1. Place the green beans, jalapeños, and red pepper flakes into one large glass jar or divide them among a few smaller jars.
2. Bring the water, vinegar, salt, and sugar to a boil. Then carefully transfer the boiling vinegar mixture to the jar(s) filled with green beans. Tightly secure the lid(s) and store in the fridge for up to 4 weeks.
Originally featured in 4 Ways to Preserve That Are Easier Than You Think