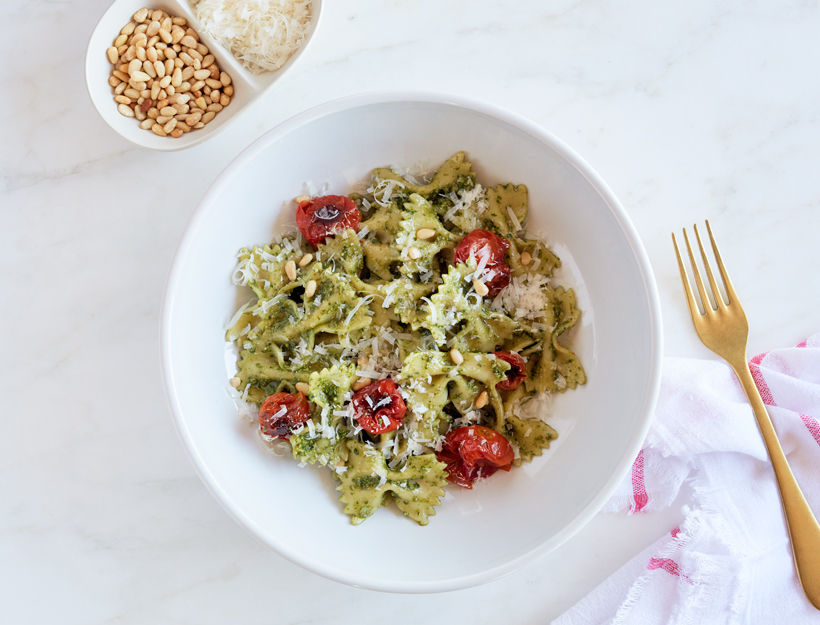 There are some great store-bought varieties of pesto, but nothing beats homemade, and since it takes all of five minutes, we highly recommend making your own. We love adding a handful of roasted cherry tomatoes for sweetness and color.
1. Place first 6 ingredients in a blender or food processor and blitz until smooth, then fold in grated Parmesan.
2. Serve immediately with hot or room-temperature pasta or cover with olive oil and store in the fridge for up to 1 month.
Originally featured in Four Easy Pasta Sauces—Make Now, Freeze for Later