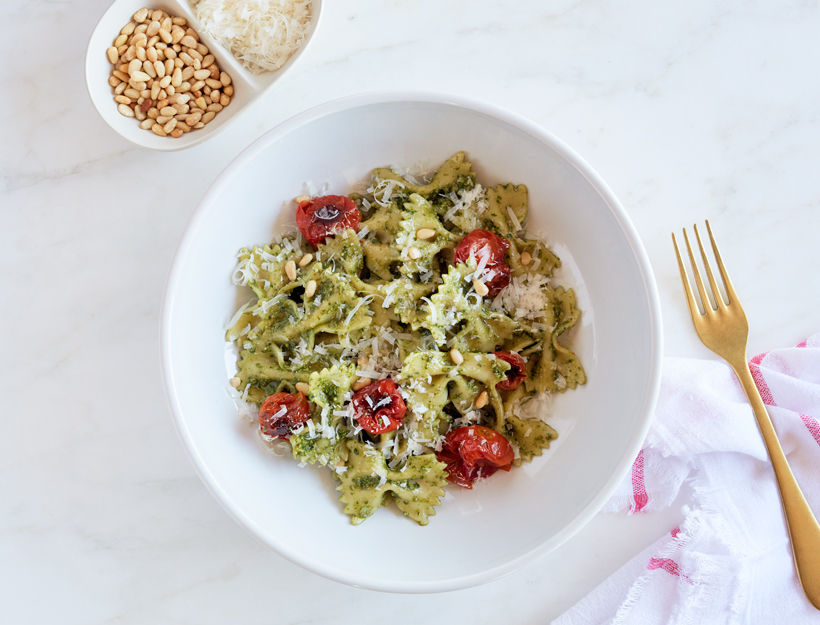 Pesto di Noce (Walnut Pesto)
Serve with flat pasta, fish, chicken or veggies. For the freshest sauce, buy the walnuts in their shell and crack right before making.
1. Crack walnuts and remove shells. Line on baking sheet and bake at 375 degrees F for about 5 minutes until lightly toasted.
2. Take them out of the oven and while they're still warm, rub them in a kitchen towel to remove skins.
3. Place the bread in a bowl and pour milk on top. Soak for about a minute or so.
4. Place garlic, bread and walnuts in food processor. As you pulse, slowly drizzle in olive oil to form a smooth paste.
5. Add to a bowl and fold in cheese. Season with salt and pepper.
Note: If serving with pasta, be sure to keep the pasta fairly wet to help the sauce adhere. You can also add a few heaping tablespoons of pasta water to thin the sauce before adding it to the noodles.
Originally featured in Superfoods