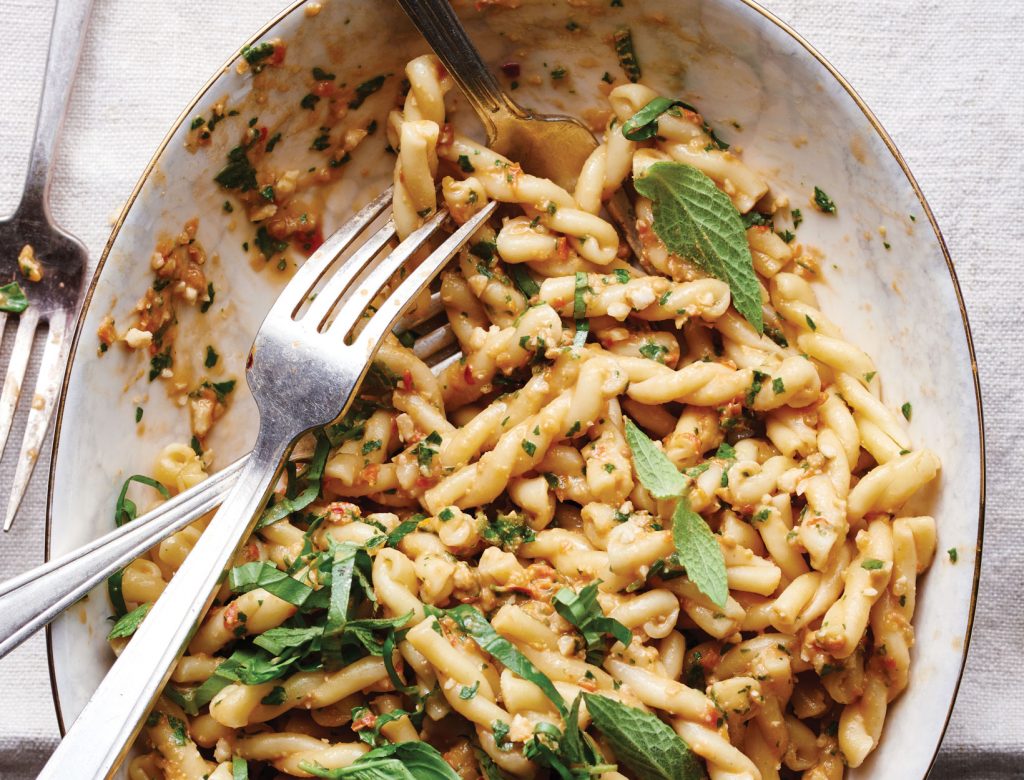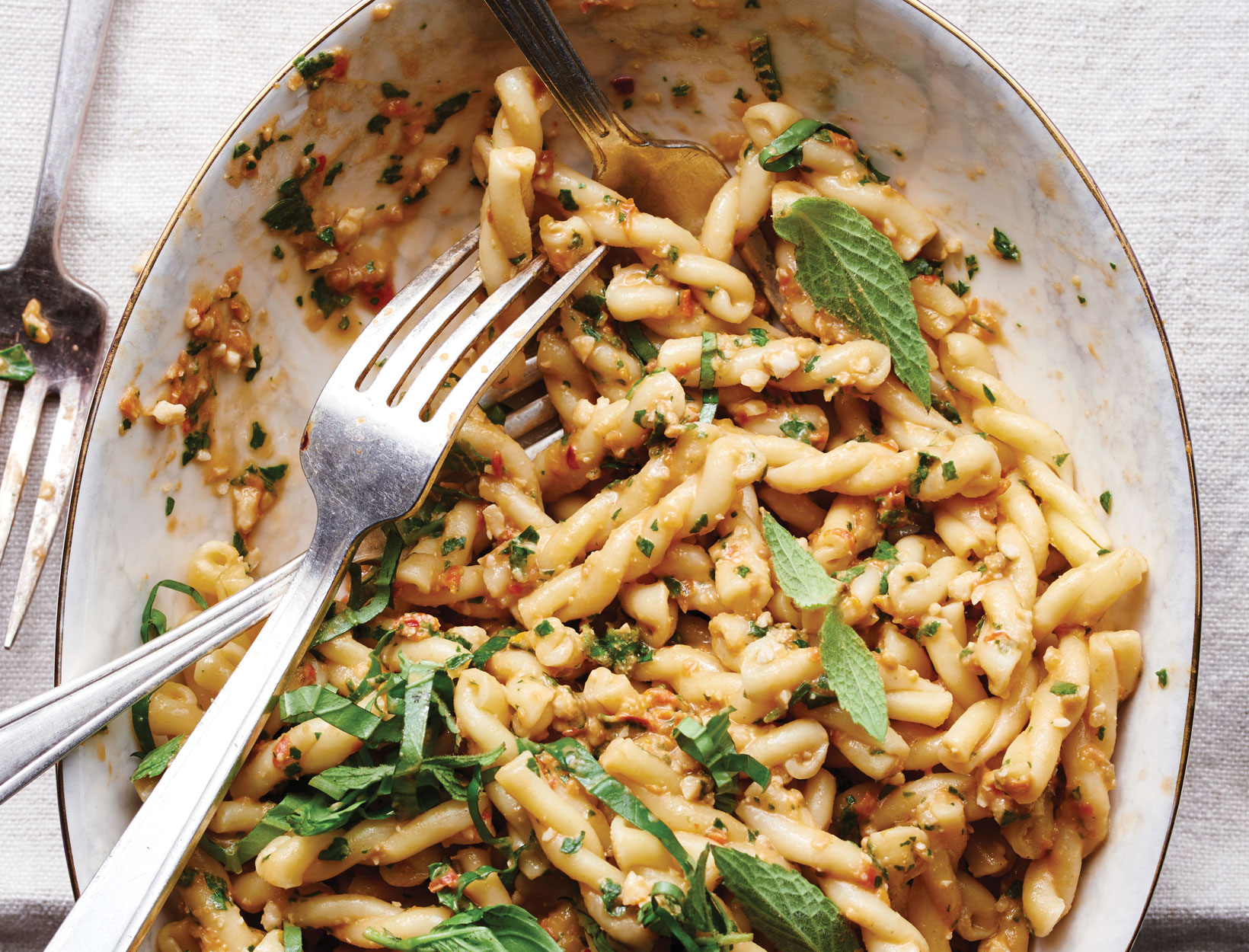 This Sicilian-inspired pesto made from cherry tomatoes, almonds, and fresh herbs is so good we might even prefer it to the basil and pine nut version. Make this in the summer when tomatoes are in season and super sweet.
1. Bring a large pot of salted water to a boil. Cook the pasta to al dente according to the package directions and reserve 1 cup of the cooking water before draining.
2. Meanwhile, toast the almonds in a 12-inch skillet over medium heat, stirring regularly so they don't burn, about 3 minutes. Remove the toasted almonds from the pan and set aside.
3. In a food processor, combine the tomatoes, garlic, herbs, toasted almonds, 1 teaspoon kosher salt, and red pepper flakes and pulse gently until thoroughly combined. Pour the olive oil into the food processor in a slow, steady stream while pulsing so the mixture begins to emulsify. Continue until all of the oil has been combined and the sauce forms a smooth paste.
4. Transfer the pesto sauce to a large bowl and fold in the pecorino romano. Season with additional salt and black pepper.
5. Add the drained pasta to the bowl and toss until fully coated, adding ¼ cup of the reserved cooking water or more as needed to loosen up the sauce.
6. To serve, garnish the pasta with additional herbs.
COOK'S NOTE: "Nearly any mixed herbs will fit the bill for this recipe. I love using basil, mint, and parsley together, but sage, thyme, or rosemary would also be lovely."
Reprinted from Back Pocket Pasta. Copyright © 2017 by Colu Henry. Photographs copyright © 2017 by Peden + Munk. Published by Clarkson Potter/Publishers, an imprint of Penguin Random House LLC.
Originally featured in goop Cookbook Club: Back Pocket Pasta