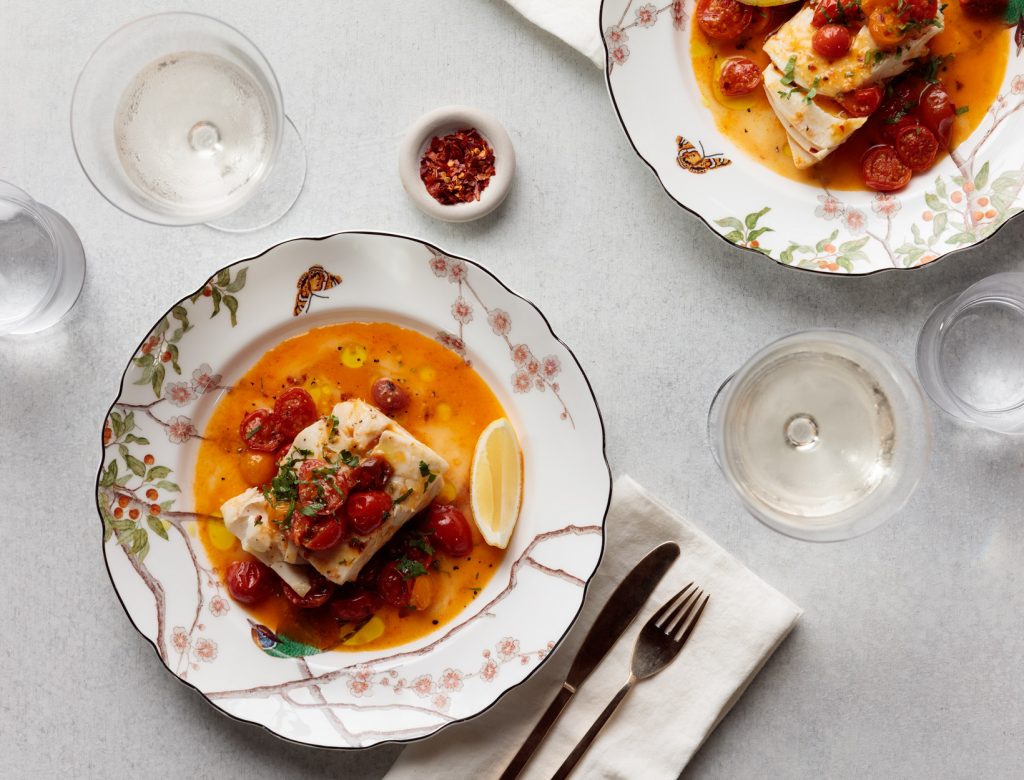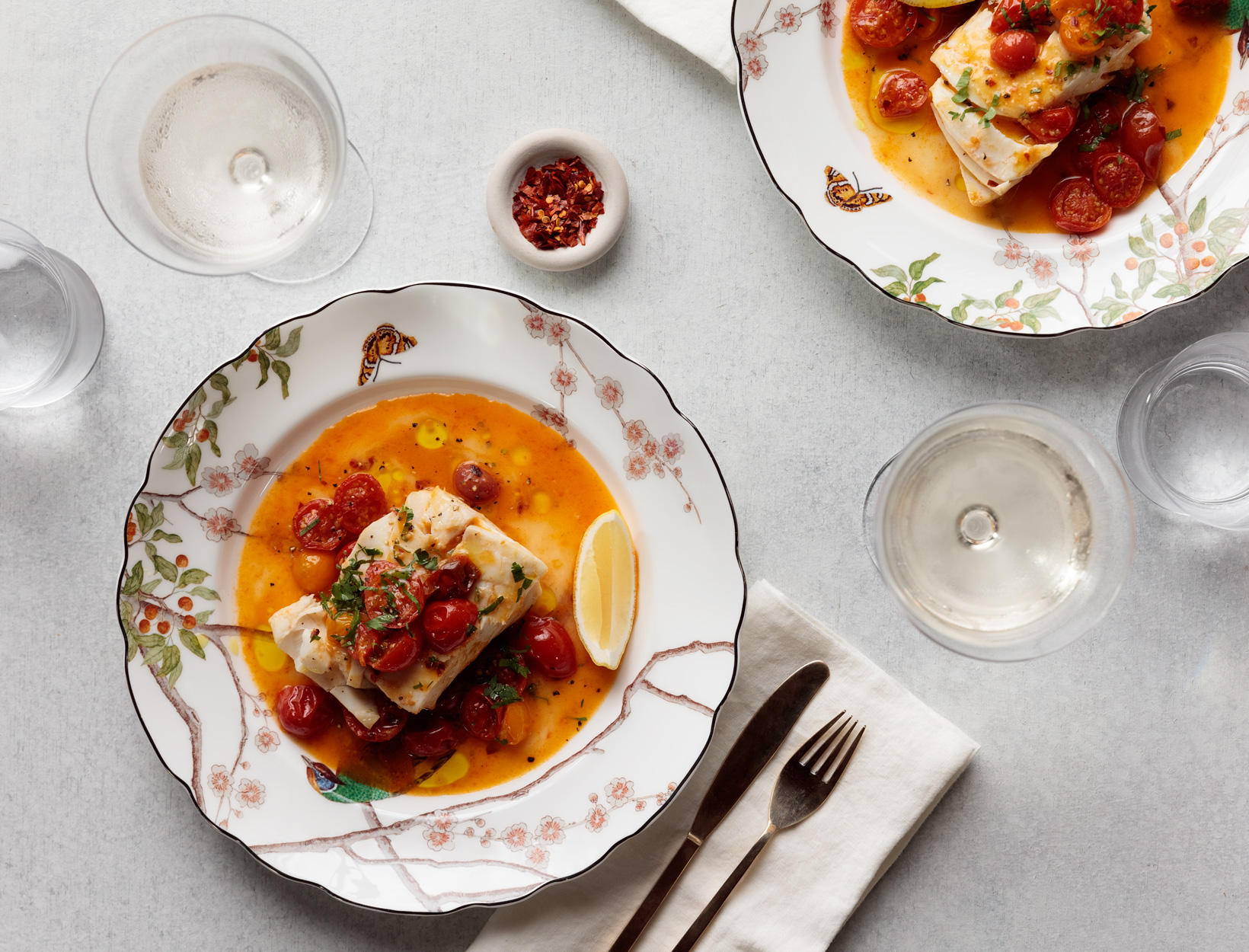 Pesce all'Acqua Pazza
"Pesce all'acqua pazza" translates to "fish in crazy water," but this dish is actually elegant, simple, and truly foolproof. It's a great recipe if you're new to cooking fish: The fish gently poaches in the tomato broth so it's hard to overcook, and the broth itself is so delicious and dunkable (save some of that grilled bread) that there truly is no going wrong.
2 tablespoons extra virgin olive oil
3 cloves garlic, thinly sliced
1 pinch red chili flakes
1 pinch salt
2 cups cherry tomatoes, sliced in half
½ cup white wine
¼ cup water
2 6-ounce halibut fillets
to garnish:
lemon wedges
chopped parsley
1. Heat the olive oil in a sauté pan over medium heat. Add the garlic and chili flakes, stirring often so they don't burn. Once golden and fragrant, add the tomatoes and a pinch of salt. Let the tomatoes stew and simmer, softening and releasing their liquids, for 3 to 5 minutes. Then add the wine and water and cook for another minute, just until the alcohol cooks out.
2. Place the fillets into the tomato mixture, cover, and cook for about 4 minutes, until the fish is opaque throughout.
3. To serve, place a spoonful of the tomato mixture in the base of a shallow bowl and top with a halibut fillet. Finish with chopped parsley and lemon wedges.
Originally featured in How to Pull Off a Date-Night Menu with Weeknight Ease