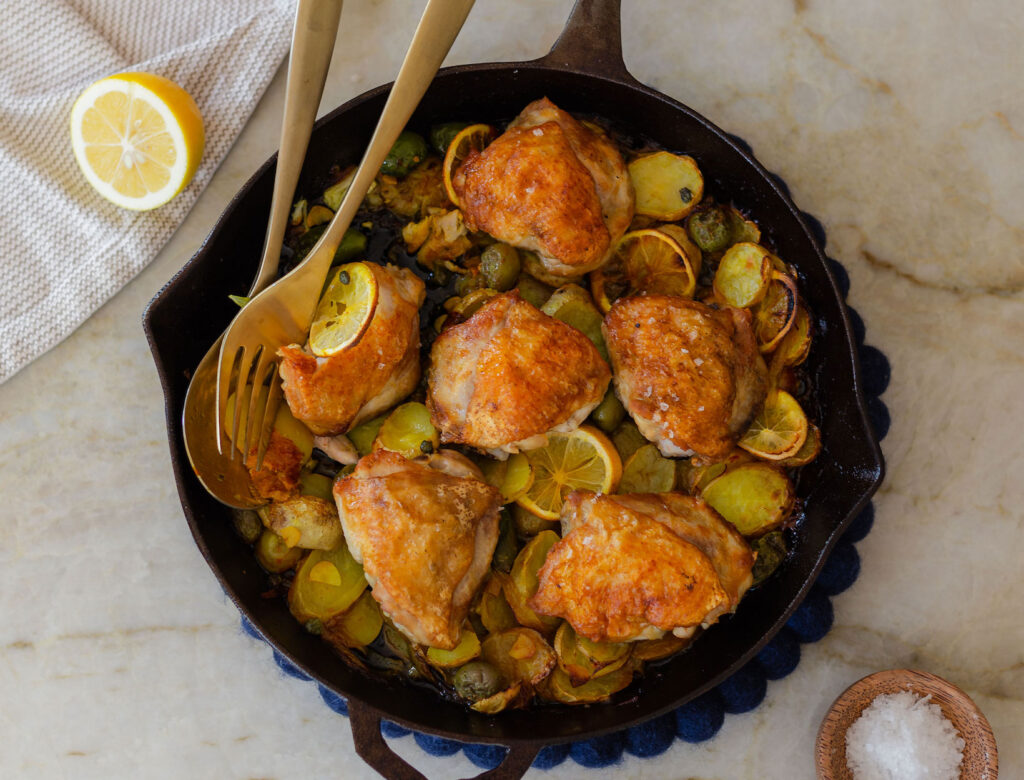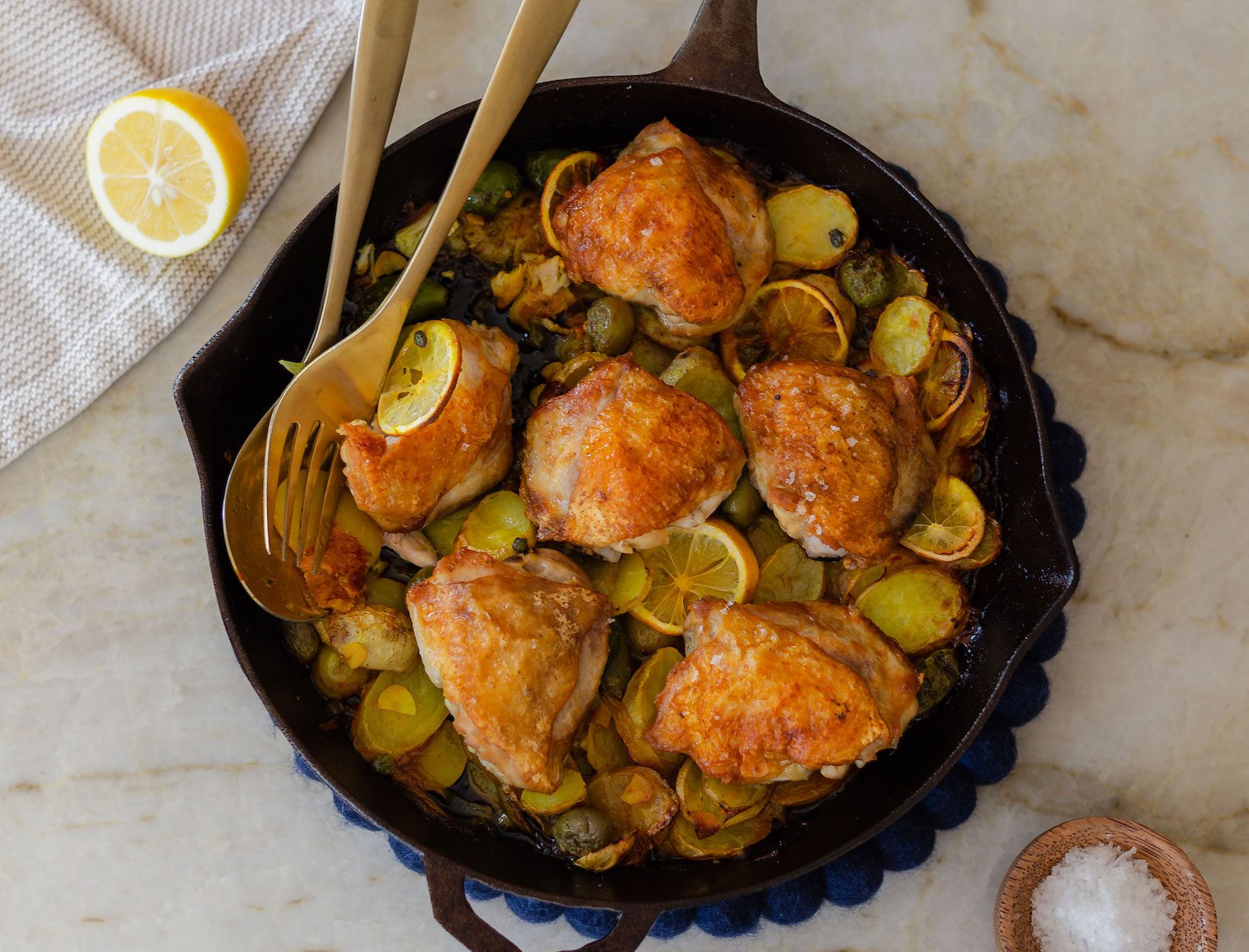 Persian-Style Skillet-Baked Saffron Chicken
"This is an adaptation of a dish an Iranian friend of mine used to make in London. I don't use as much stock as he used to, as I like when you reduce the liquid to the right amount so the stock and lemon get sticky and allow the flavors to intensify. My boys both love capers, so I've added these in for extra impact. You could add in some fresh green chili."
1. Preheat your oven to 350°F (180°C).
2. Heat the olive oil in an oven-safe skillet over medium-high heat. Add the chicken thighs and brown them, skin side down, until golden, then turn briefly. Remove the chicken from the skillet and set aside.
3. In the same skillet, add the onion, garlic, butter, and saffron. Cook for about 5 minutes, until the onions have softened and the saffron has bloomed.
4. Next, add the potatoes, olives, capers, lemon, turmeric, and honey. Season with salt and pepper and stir well.
5. Pour in the chicken stock, then place the chicken thighs back on top. Bake in the oven without a lid for 40 minutes, until cooked through.
Note: If using boneless, skinless chicken thighs, reduce the cooking time. Chicken breast would also work but could dry out.
Originally featured in 3 One-Pan Wonders for Breezy Weeknight Meals