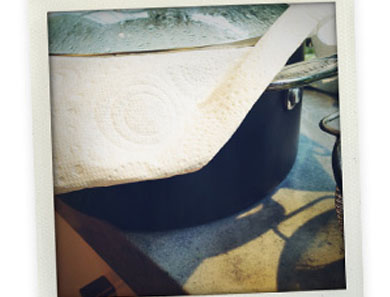 The paper towel to catch the moisture is key here.
1. Rinse or soak the quinoa before cooking.
2. Place the quinoa, water and a hearty pinch of salt in a large pot over high heat. Bring to a boil, then lower the heat to a simmer. Cover and cook for about 15 minutes until all of the liquid is absorbed (but the quinoa is still wet) and the germs have begun to spiral.
3. Turn off the heat, place a dry paper towel between the pot and the lid, and let sit for at least 5 minutes. Fluff with a fork before serving.