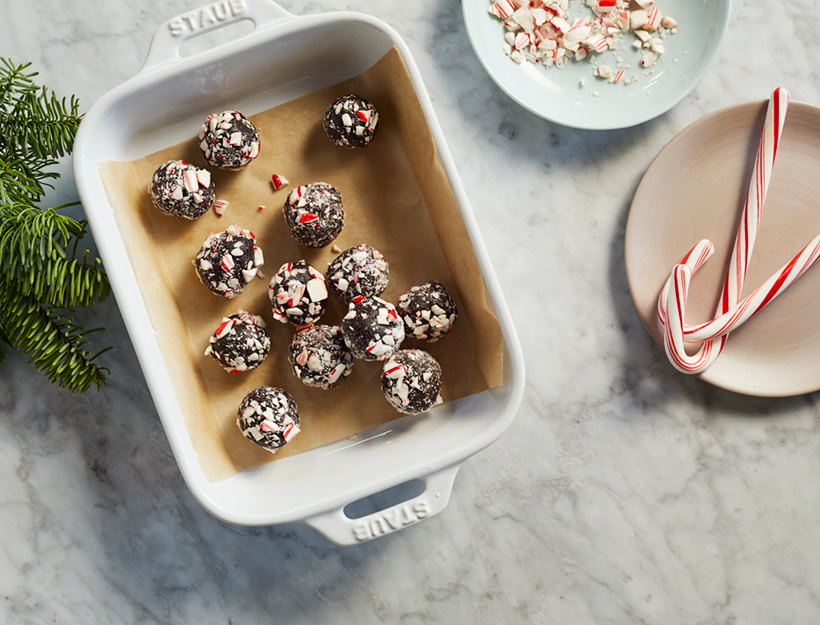 We love the truffles from It's All Easy so much that we decided to do a peppermint version for the holidays. While the flavor might be a tad sophisticated for little ones, crushing candy canes with a rolling pin will be right up their alley!
1. Combine first 5 ingredients in a medium bowl and mix with your hands until smooth.
2. Roll into 20 small (about 1 teaspoon each) truffles.
3. Place the candy canes in a large sealable plastic bag and use a rolling pin to crush them into a mix of fine powder and very small pieces. Transfer to a shallow bowl.
4. Roll the truffles through the crushed candy canes pieces, pressing to make sure the candy sticks well to each one.
5. Place in the fridge until ready to eat or pack up for gifts.
Originally featured in Edible Gifts You Can Make with Kids