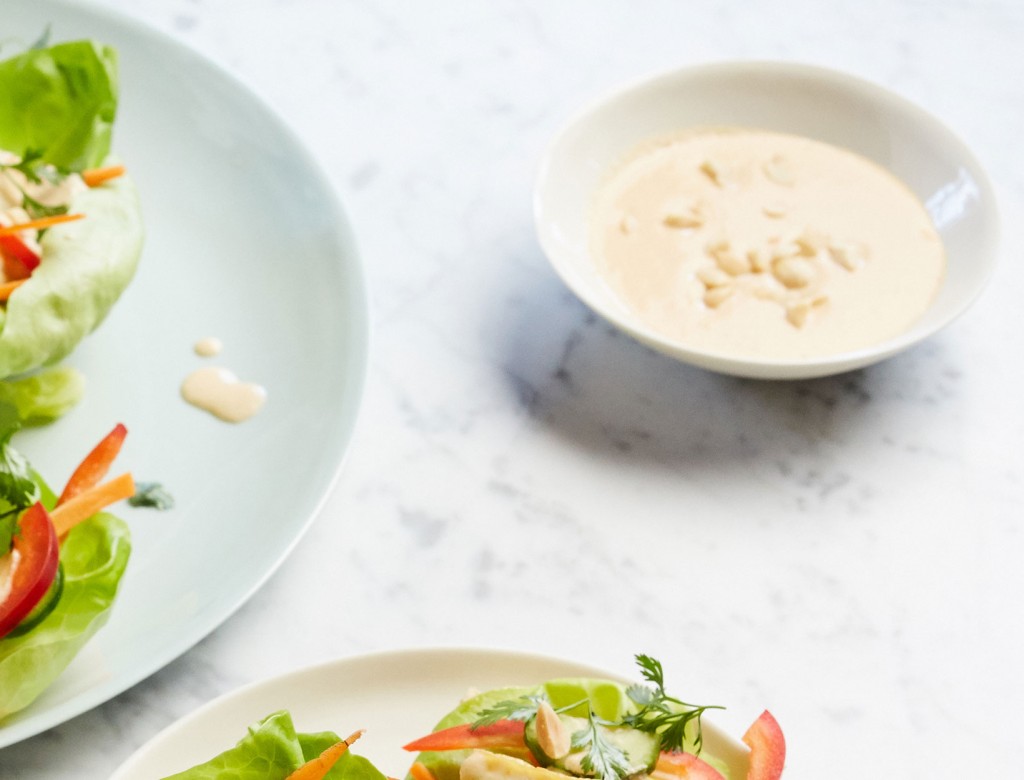 "Our Southeast-Asian-inspired peanut sauce works wonders, whether served as a dip for summer rolls or fried tofu, or swirled into rice noodles. Use it for dunking, drizzling, basting, and simmering." — Haven's Kitchen
1. Purée the peanuts and water in a blender until smooth.
2. Add the rice vinegar, honey, sambal oelek, sesame oil, hoisin, and ginger and blend until incorporated.
3. Season with salt and lime juice to taste.
4. If the sauce is thicker than you'd like, stir in more water, 1 teaspoon at a time, until the sauce reaches your desired consistency.
5. Store in an airtight container in the refrigerator for up to 1 week.
Excerpted from The Haven's Kitchen Cooking School by Alison Cayne (Artisan Books). Copyright © 2017
Originally featured in One Sauce, 5 No-Fuss Weeknight Dinner Ideas