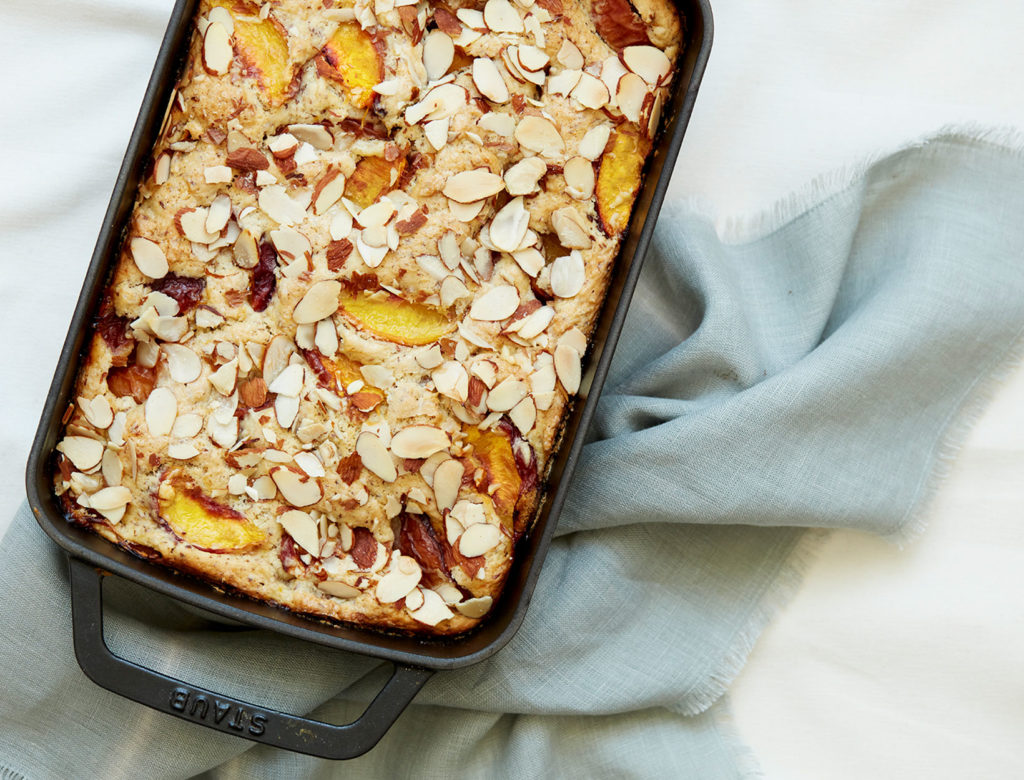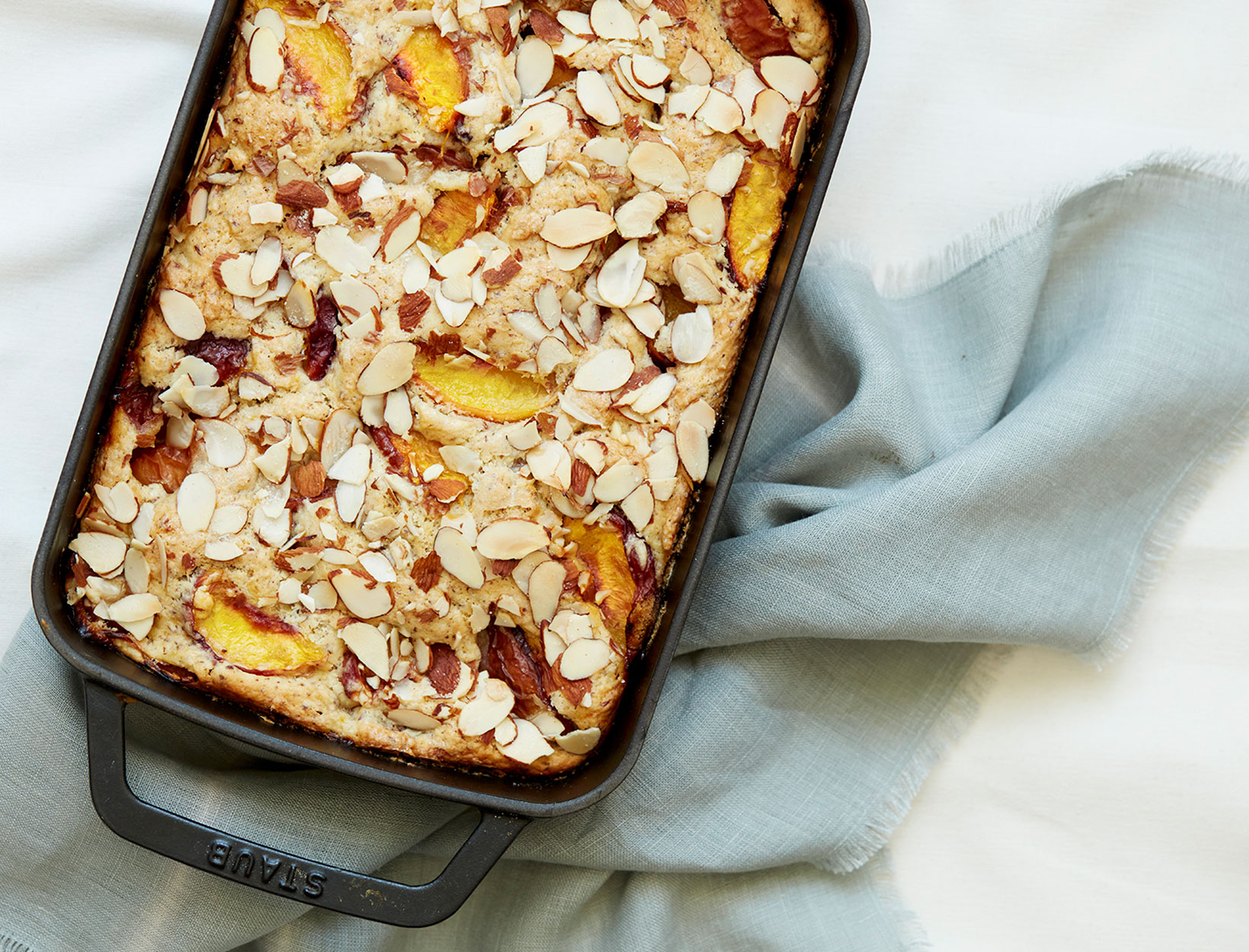 The buckle is a great summer dessert that doesn't get the attention of a cobbler or cake, but it's the easiest to make. Our version uses browned vegan butter, almond yogurt, and a flax egg to provide moisture, and ripe summer peaches and lemon zest for that balance of sweetness and tartness.
1. Preheat the oven to 350°F and lightly butter a 2-quart baking dish.
2. Over medium heat, melt the vegan butter and allow it to brown. It won't get as dark or fragrant as regular butter, but it will change color and develop a subtle nutty flavor. It should be ready after about 5 minutes. Set aside and let cool.
3. While that cools, combine the next 6 ingredients in a large bowl, and in a smaller bowl, whisk together the flour, salt, baking powder, and baking soda. Once the browned butter has cooled, add it to the wet ingredients and mix well. Then slowly add the dry mixture to the wet, being careful not to overwork the batter but making sure there are no raw floury spots. Once combined, gently fold in the peach wedges. Pour the whole mixture into the prepared dish and top with the sliced almonds and extra tablespoon of sugar.
4. Bake for about 45 minutes, or until a toothpick inserted in the center of the cake comes out clean. Let cool for a few minutes, then serve while still a bit warm. It's great with nondairy cashew ice cream.
Originally featured in 3 Totally Vegan Comfort Food Recipes