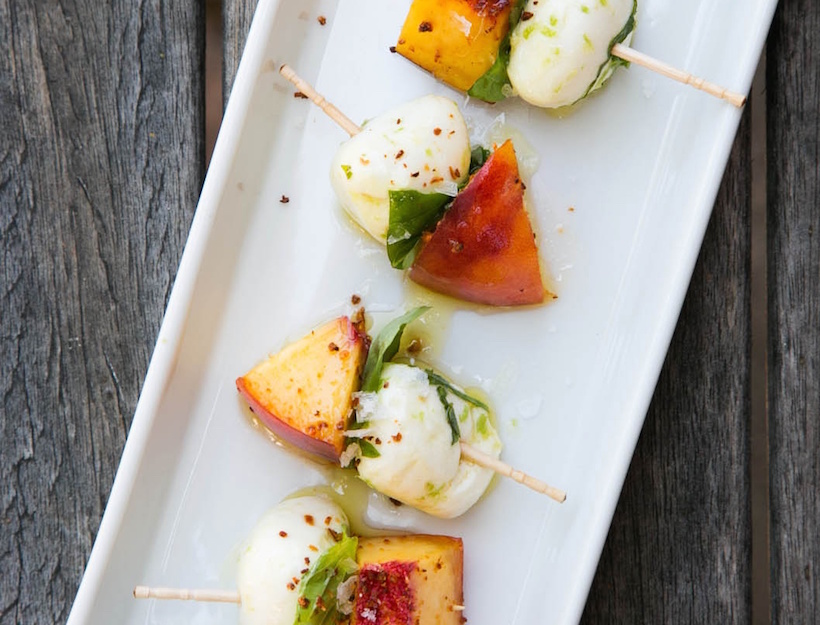 Peach and Mozzarella Skewers with Basil and Lime
A riff on caprese—we think the peach-and-mozzarella combo might be even better than the original.
1. Drain the mozzarella balls and toss with olive oil, lime zest, and a pinch of salt.
2. Cut the peach in half, remove the pit, then cut each half into 4 slices, and each slice into 3 pieces. You should have 24 total.
3. Thread each toothpick with 1 mozzarella ball, 1 basil leaf, and 1 piece of peach.
4. Arrange on a platter, drizzle with a little extra olive oil, and garnish with a pinch of Aleppo pepper and coarse salt.