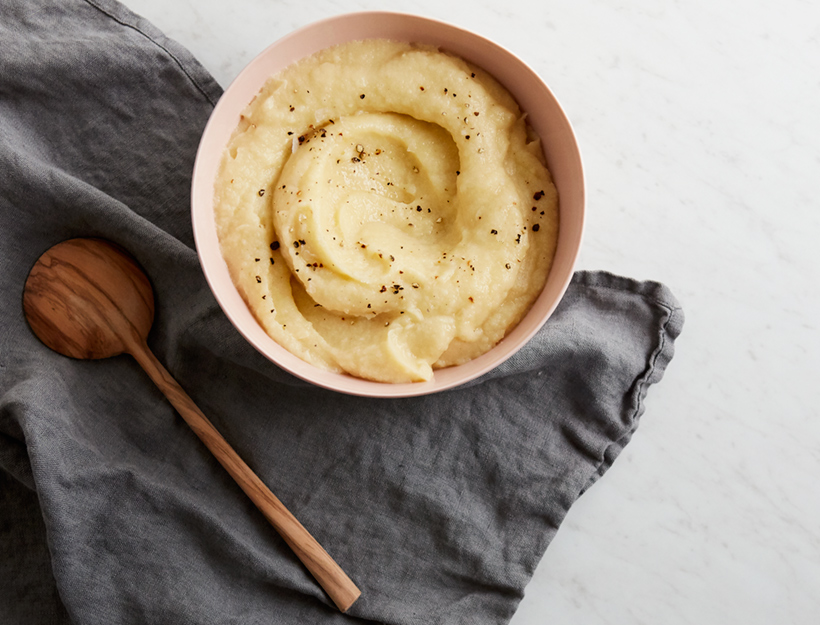 "I like this purée because it's lighter than a traditional potato purée but still has the same smooth, silky consistency."
1. Cook the chopped parsnips in a pot with the stock for 15-20 minutes until very tender. Drain and reserve some of the liquid.
2. Place the warm veggies in a food processor with the butter, 1 teaspoon of salt, ½ teaspoon of pepper, and nutmeg, and blend for 2-3 minutes.
3. Add 1-2 tablespoons of the cooking liquid and 1 tablespoon of olive oil, blend again to combine, and serve.
Originally featured in A Holiday Meal, Three Ways: Allergen-Free, Kid-Friendly, and Dinner for Two