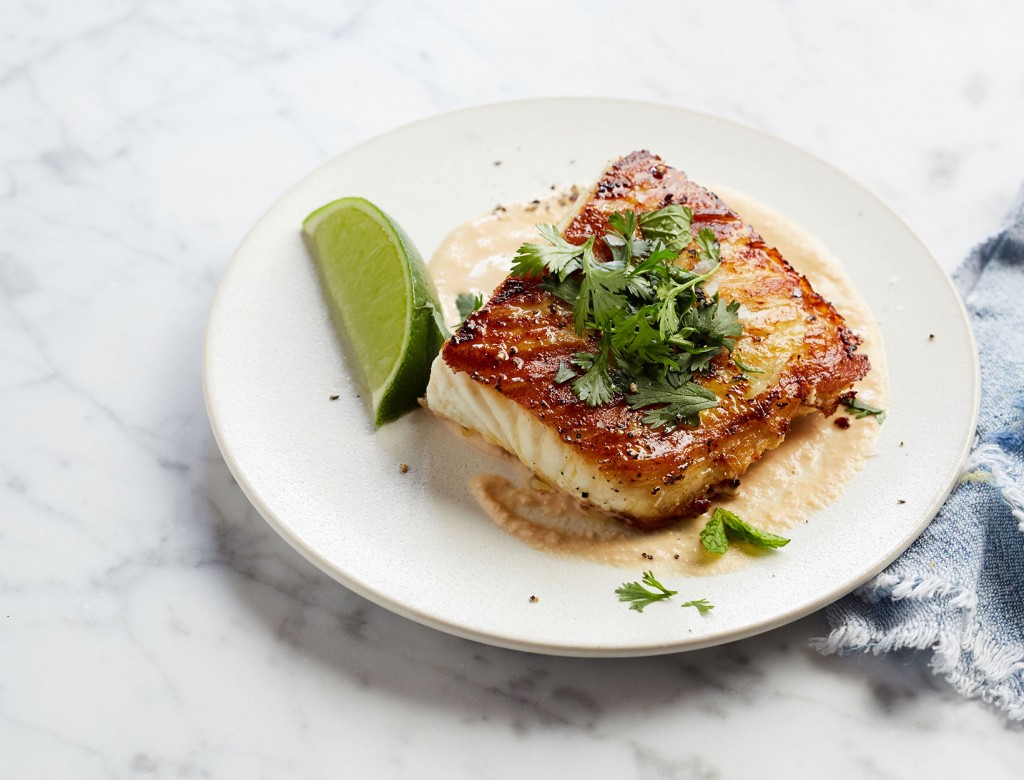 Pan-Seared Halibut with Peanut Drizzle and Herbs
This quick and easy halibut dish makes a lovely light supper. Serve it with brown rice or quinoa to add a little bulk.
1. Remove the fish from the fridge and allow to temper for 10 to 15 minutes. While the fish tempers, prepare plates by placing about ¼ cup of peanut sauce onto each plate. Place the herbs in a small bowl so they can quickly be dressed just before serving.
2. Heat a large pan over medium high heat. Add enough oil to coat the pan. When the oil is hot and begins to shimmer gently, place the filets into the pan, skin side down. Shimmy the pan to prevent the skin from sticking and cook for 2 to 3 minutes, and the fillets have browned on the bottom and the outer edges begin to become opaque. Carefully flip and cook the other side until opaque and cooked through, another 1 to 3 minutes, depending on the thickness of the fish. The fish should flip easily; if it doesn't, let it cook for another 30 seconds and try again.
3. Once cooked, place the fish skin side up on the plates. Drizzle the herbs with a little olive oil and salt, toss and place a pile of herbs onto each filet and serve with a wedge of lime.