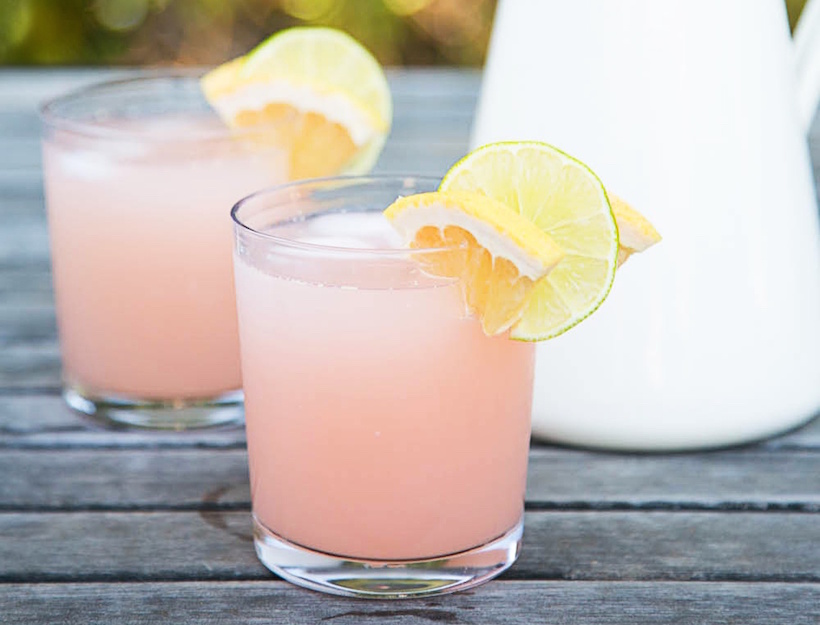 Our friend Sam made these on the 4th of July this year and showed us just how easy they are to put together. We like to think of them as a cheat's margarita.
1. Combine tequila, grapefruit soda, and lime juice in a pitcher; stir to combine.
2. Pour over ice-filled glasses and garnish each with a wedge of lime.
Originally featured in Pitcher Cocktails