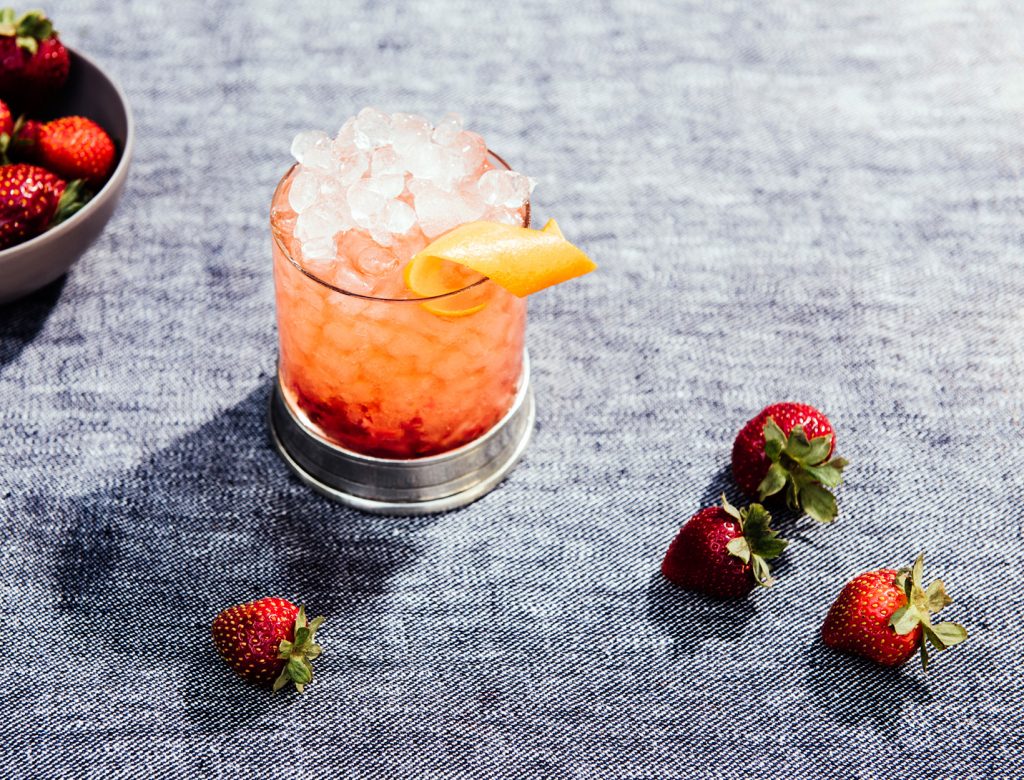 Pacific Cooler
"This is a lower-ABV (alcohol by volume) option for summer. Instead of 2 ounces of gin, I split it into 1 ounce of local Los Angeles gin and 1 ounce of Lillet Rose aperitif wine. The strawberries make all those berry and fruit Lillet notes pop, while the orange zest rounds out all the lovely spice notes of the gin."
1 ounce Astral Pacific gin
1 ounce Lillet Rose
2 fresh strawberries
1 ounce Indi tonic water
1 orange peel
1. In a rocks glass, muddle 2 fresh trimmed and cleaned strawberries.
2. Add gin and Lillet to the glass. Fill halfway with crushed ice and use a swizzle stick or a bar spoon to swizzle until the glass is frosty.
3. Add the tonic water, top with crushed ice, and garnish with an orange peel.
Originally featured in The Shake Off: Two Takes on the Gin and Tonic