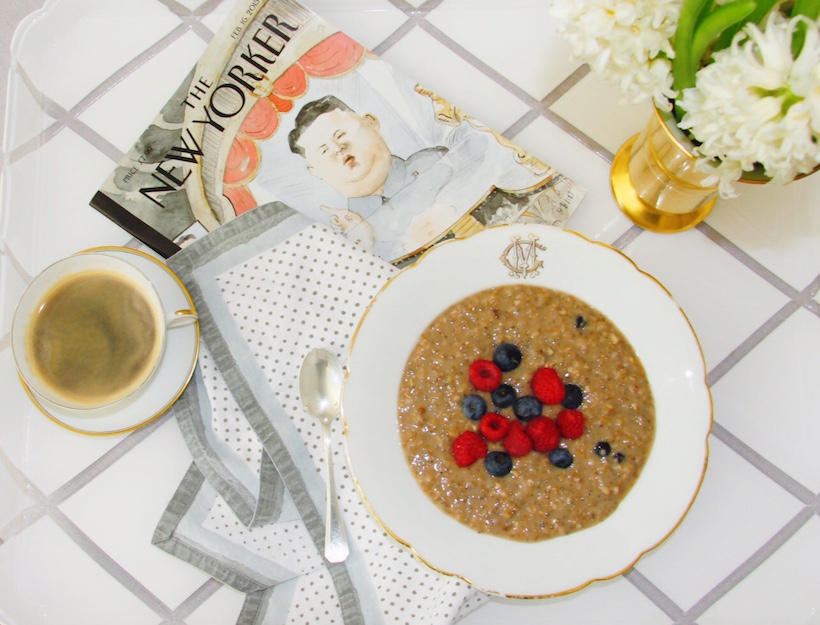 Cozy. Hot. Satisfying. In other words, this is exactly what we like to wake up to every morning. The mix of grains, seeds, and spices makes this a nutritious and delicious way to start the day.
1. Wrap the cinnamon stick and crushed cardamom pods in cheesecloth and tie with string to secure.
2. Combine this with all remaining ingredients in crockpot and stir to combine.
3. Cook on slow-cook low setting for 7 hours.