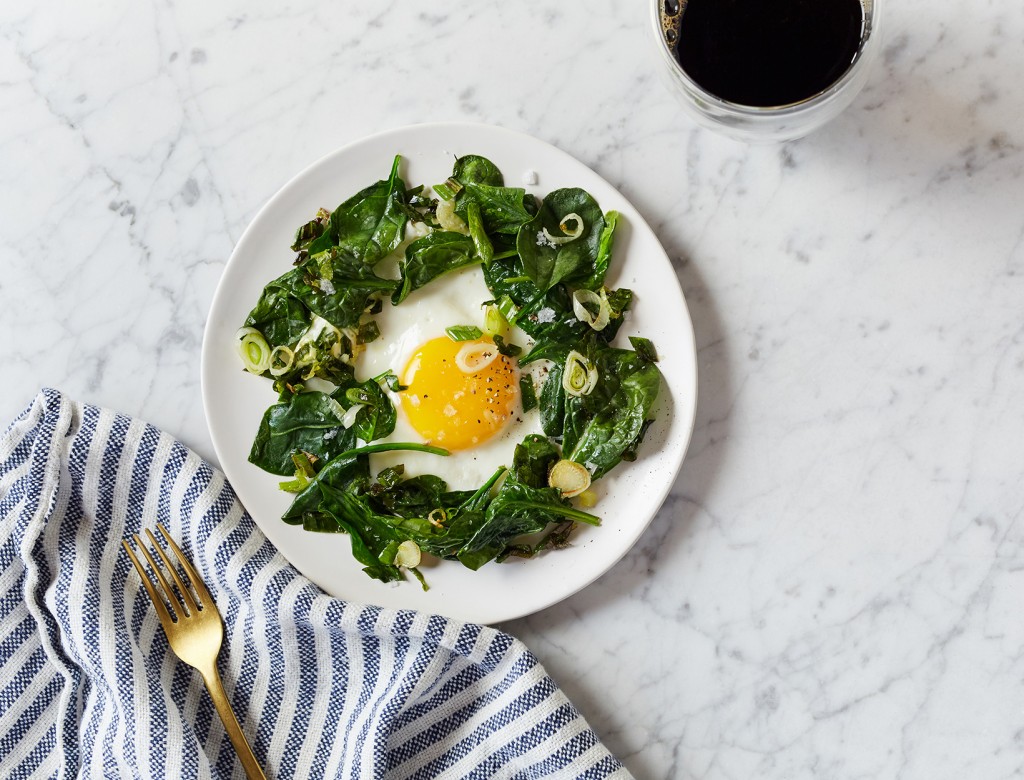 Beautiful and delicious, this brunch-worthy egg dish is also easy enough to whip up on a weekday morning.
1. Heat the olive oil in an 8- or 10-inch nonstick frying pan over medium heat.
2. Add the scallions and sauté for a minute until they start to get fragrant and slightly brown.
3. Add the egg to the pan and let it cook for about 30 seconds. Add the spinach, sprinkling it around the egg, as if surrounding it in a nest. Cover the pan and cook for 1 to 2 minutes, until the spinach is wilted and the egg whites are set.
4. Finish with salt and pepper, then serve.