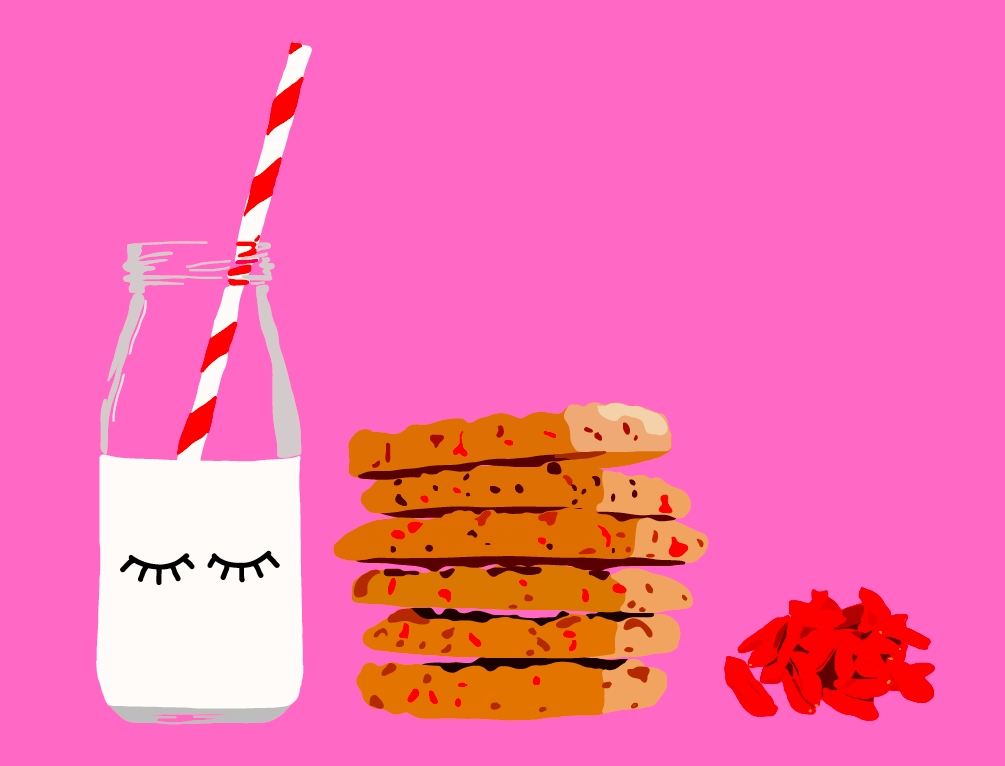 Oatmeal Cookies with Goji Berries
This is a recipe I adapted from an Alice Water's cookbook. I switched out the currants for Goji Berries to get that extra kick of antioxidants. Not too sweet, these cookies are the perfect week night treat.
1. Preheat the oven to 375°F. Place the goji berries and water in a small saucepan. Warm over medium heat until the goji berries are plump and all the water has been absorbed. Set aside.
2. In a food processor, place the rolled oats and blend until finely ground. Pour into a large bowl and add the flour, sea salt, and cinnamon.
3. In a standing mixer, blend together the unsalted butter and sugars.
4. In a small ramekin, mix together the baking soda and boiling water. Stir the baking soda mixture into the butter mixture. Then, beat in the egg and the vanilla. Once combined, slowly and gently stir in the dry ingredients by hand.
5. Scoop the dough into 1 inch round balls and place on a Silpat nonstick baking mat or parchment paper on a baking sheet. Place the balls about 2 inches apart.
6. Bake for a total of 10 minutes, rotating the cookie sheet halfway through. Remove from the oven and let cool slightly before removing them from the baking sheet. Enjoy!