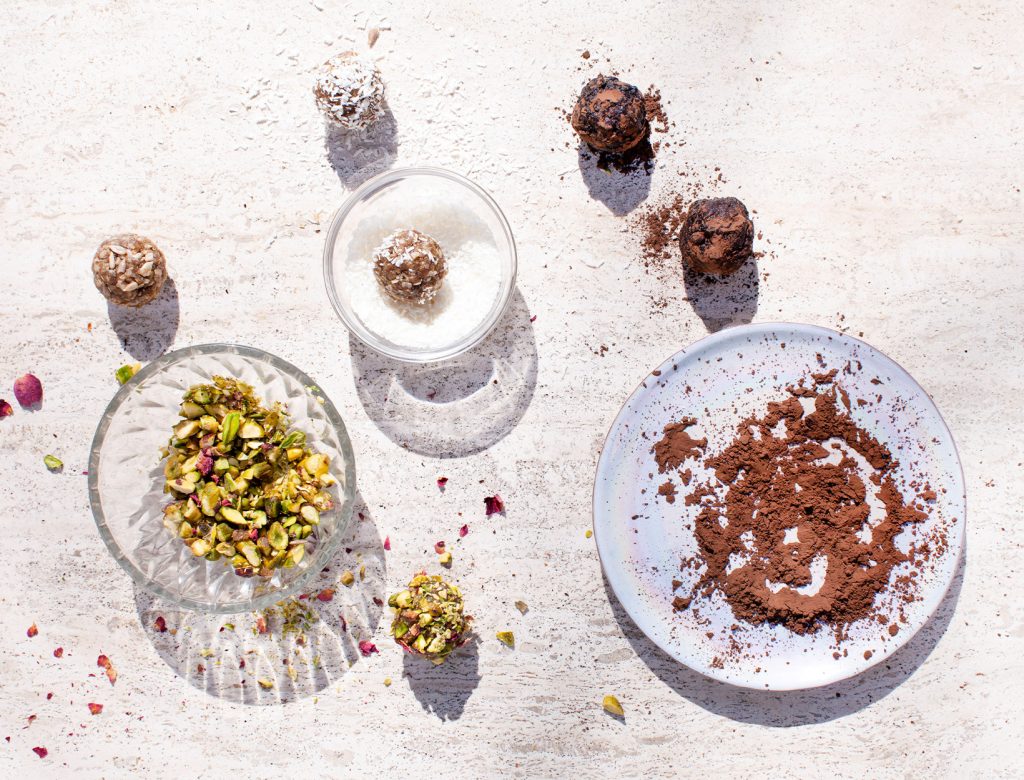 No-Bake Sunflower Bliss Bites
These nut-free balls are both TSA- and kid-friendly. They're great clean and simple or rolled in toppings like crushed pistachios, coconut, dried petals, or raw cacao. They keep for a good amount of time in the fridge, so you can make them in advance for a busy week and eat them as breakfast or snacks.
1. In a food processor, pulse the dates to finely chop them. You may need to add a few tablespoons of boiling-hot water to encourage them. Add the sunflower-seed butter and salt; process until smooth.
2. Transfer the mixture to a large bowl and add the oats 1 cup at a time, mixing well after each addition. Roll the batter into 1-inch balls. If coating the balls with a topping, sprinkle the toppings onto individual plates. Roll the balls in the toppings and arrange them on a tray or in a lidded container. Chill them in the refrigerator for at least 30 minutes before enjoying. Store them in the fridge for up to 1 week or in the freezer for up to 1 month.
From Eat Clean, Play Dirty: Recipes for a Body and Life You Love by the Founders of Sakara Life by Danielle DuBoise and Whitney Tingle, published by Abrams, © 2019. Photographs by Sakara Life.
Originally featured in Sex and the Single Cinnamon Roll