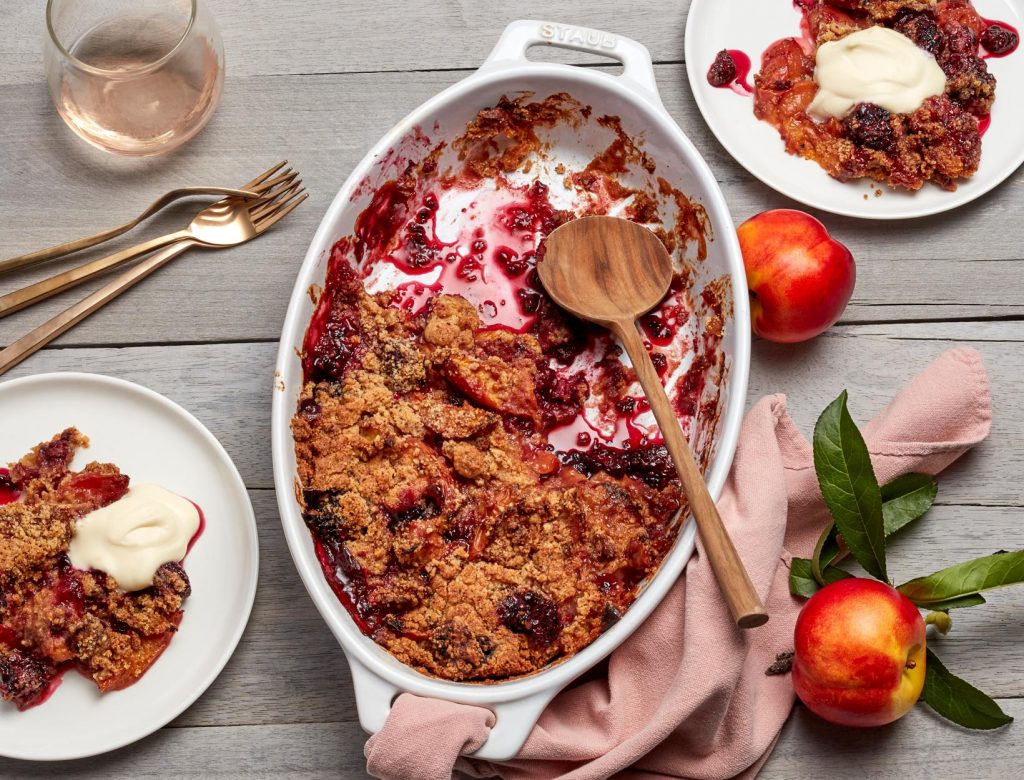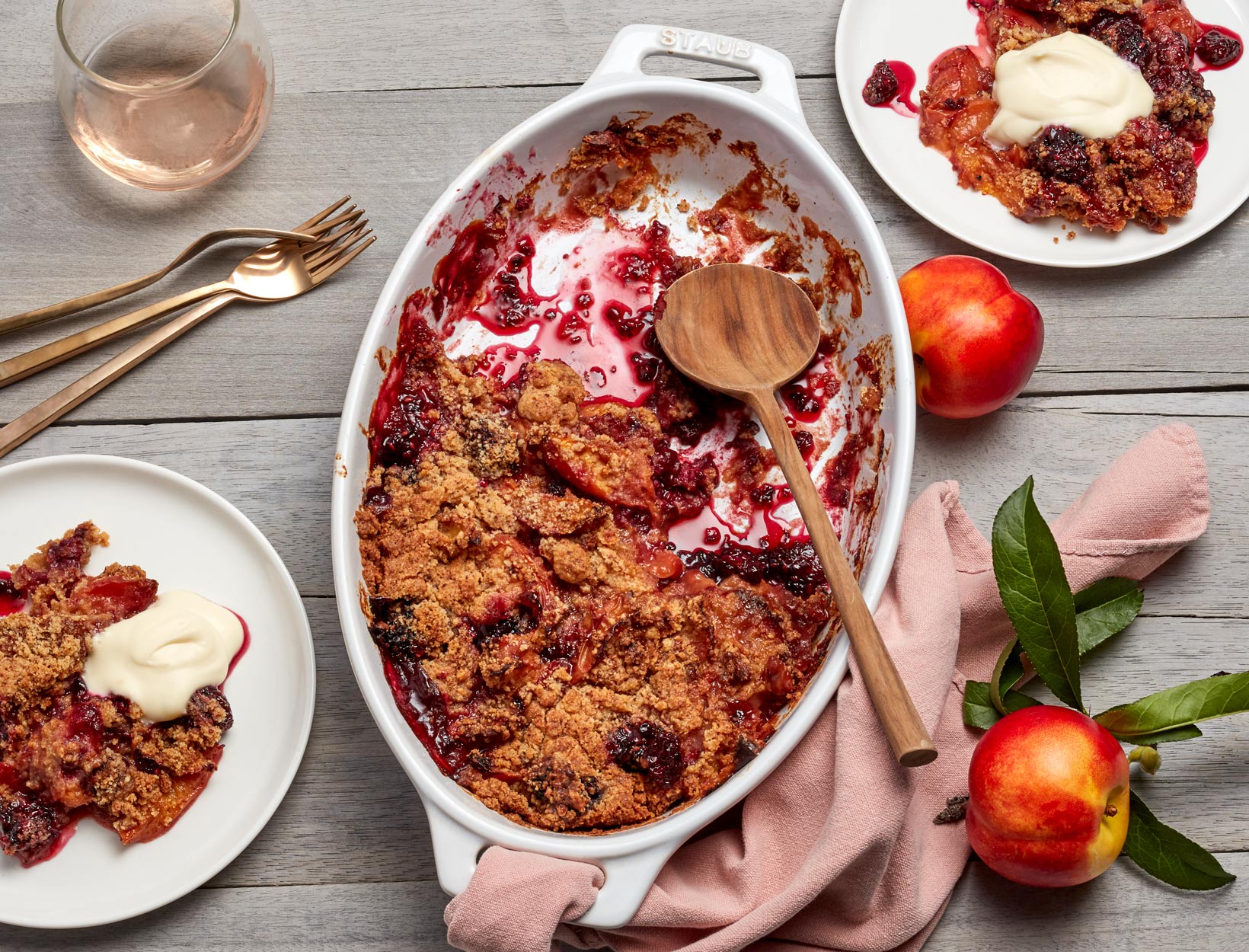 Nectarine and Blackberry Crisp
Almonds, blackberries, and nectarines are a match made in summer heaven, but this recipe also works well with apples, pears, rhubarb, or any other fruit, depending on the season.
1. Preheat the oven to 375°F.
2. Combine all the filling ingredients in a large bowl, then transfer to a medium-size baking dish.
3. In another large bowl, whisk together the first 5 topping ingredients. Add the butter and use your hands to mix it in. You want it to eventually be the size of peas.
4. Top the fruit with the crumb mix, transfer to the oven, and bake for 40 to 50 minutes, or until the filling is bubbling and the top is golden.
5. Serve warm or at room temperature with whipped cream or ice cream.
Originally featured in A Simple Summery Dinner