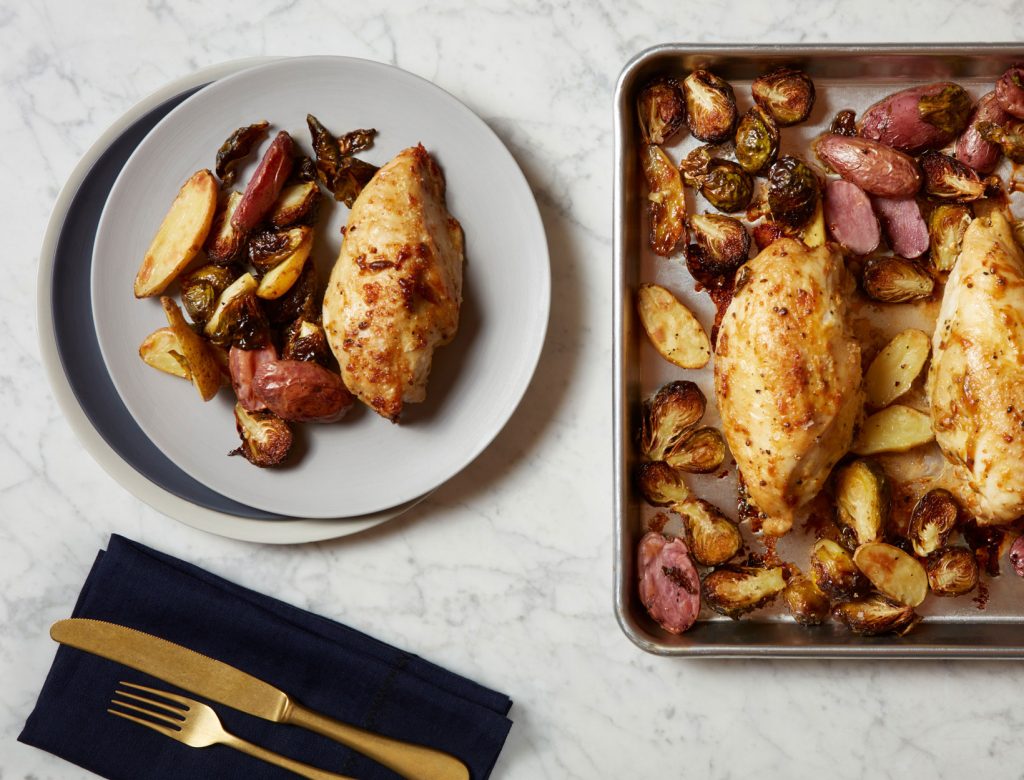 Mustard Chicken Breasts with Brussels Sprouts and Potatoes
This easy mustard chicken recipe scratches the "roast chicken and potatoes" itch in half the time. Serve it plain or with a simple green salad, and try subbing bone-in, skin-on thighs for the breasts.
Preheat the oven to 400°F.
1. In a small bowl, whisk together the first 7 ingredients.
2. Place the chicken breasts on a rimmed (18×13-inch) half sheet pan and use your hands to slather each one all over with the mustard sauce, being sure to get as much under the skin as possible.
3. In a large bowl, toss the brussels sprouts and potatoes with the remaining two tablespoons of olive oil and season generously with salt and pepper.
4. Transfer the veggies to the baking sheet, making sure that they're spread out in an even layer.
5. Pop in the oven and roast for 40 minutes, or until the veggies are beautifully browned and the chicken breasts have reached an internal temperature of 165°F.
Originally featured in The New One-Pot Meal Happens in a Pan