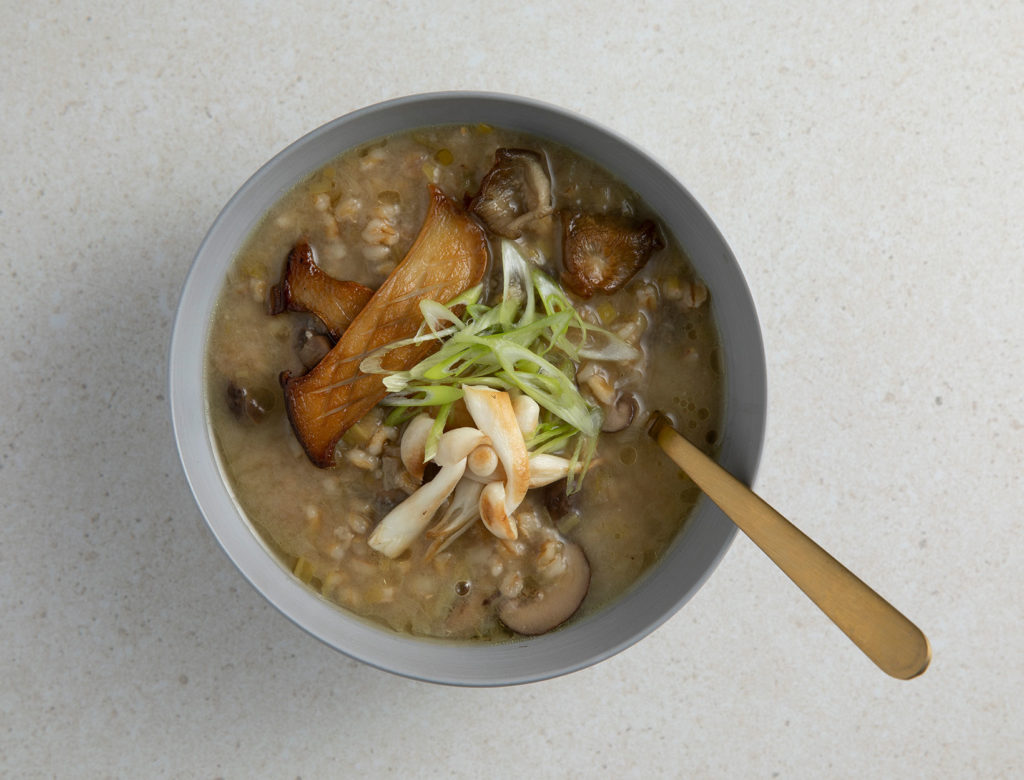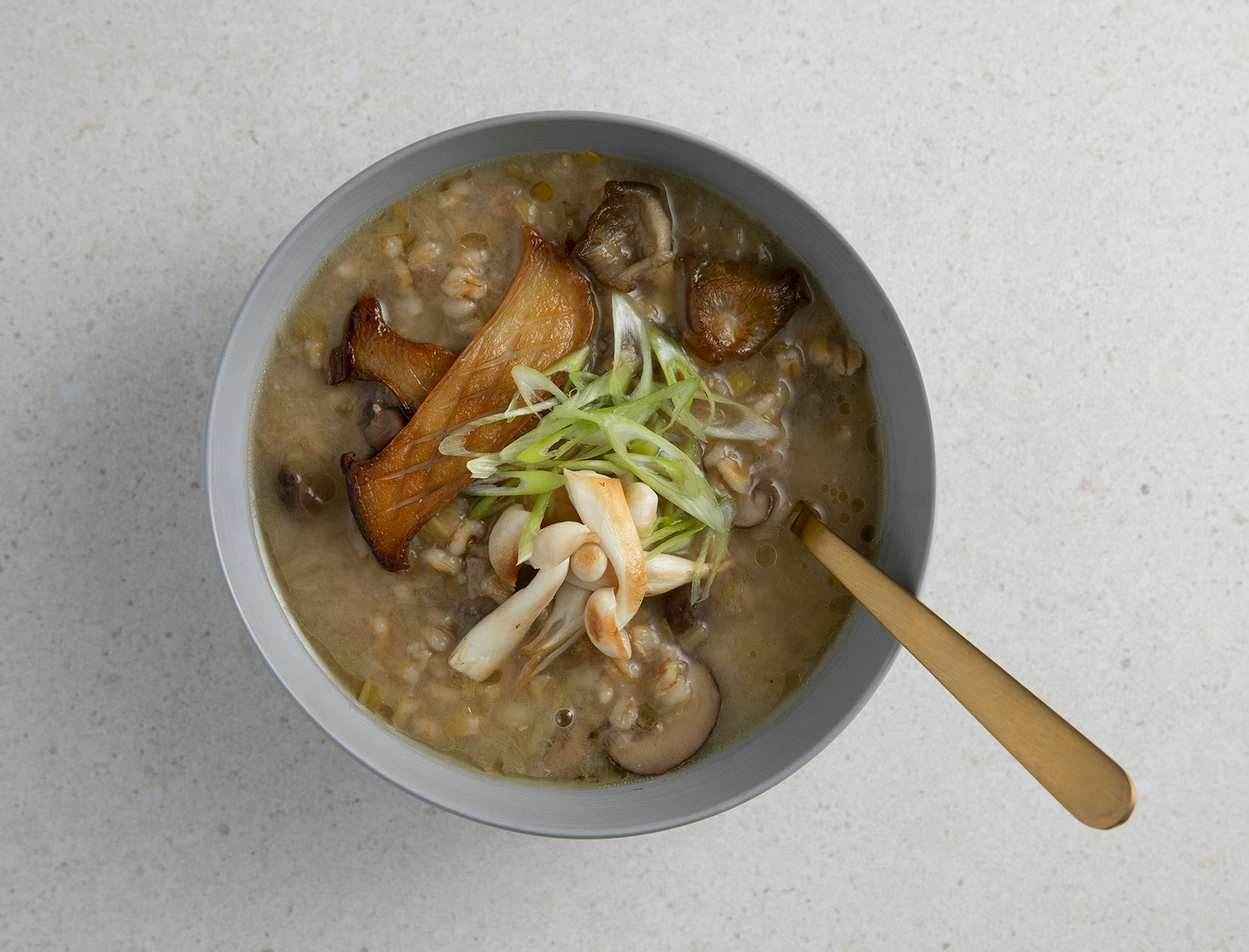 Mushroom Miso Barley Stew
Miso with mushrooms is great. Barley with mushrooms is great. So we combined them in this super warming dish. Topping the finished stew with crispy sautéed mushrooms is definitely extra credit, but we think you'll enjoy the contrasting textures.
2 tablespoons sunflower-seed oil
8 ounces cremini mushrooms, sliced
8 ounces shitake mushrooms, sliced
1 tablespoon sesame oil
2 leeks, roughly chopped
2 teaspoons grated ginger
2 cloves garlic, minced
kosher salt
1 cup pearled barley
8 cups low-sodium or salt-free vegetable broth or vegan dashi
¼ cup white miso diluted in about ½ cup of water
2 tablespoons low-sodium tamari
thinly sliced scallions to garnish
optional garnish:
1 tablespoon sunflower-seed oil
1 teaspoon sesame oil
8 ounces mixed fancy mushrooms (king trumpet, oyster, beech), roughly torn or chopped
flaky sea salt
1. Set your multicooker to high in sauté mode. Add the sunflower oil and let it heat up, then add the mushrooms. Stir occasionally and add a little extra oil if needed. Once the mushrooms are softened and beginning to brown, add the sesame oil, leeks, ginger, and garlic along with a pinch of salt. Stir occasionally and cook until the leeks are softened and the ginger and garlic are super fragrant. Add the barley and stock and set to pressure-cook on high for 20 minutes (it will take a few minutes to pressurize, and a few more after pressure-cooking to let the steam naturally release.)
2. Once the steam has naturally released, carefully remove the lid and stir in the diluted miso and tamari. Let it warm through to combine and taste to adjust seasoning.
3. If making the sautéed mushroom garnish, heat a pan over high heat. Add the oils and let it get really hot. Add the mushrooms and resist the urge to stir them until they develop a really nice brown color. Gently toss them in the pan very sparingly, for a few minutes, until nicely browned all over. Remove from the heat and top with a small pinch of flaky sea salt.
4. Serve with thinly sliced scallions and the crispy sautéed mushrooms, if desired.
Originally featured in 2 Comforting Plant-Based Instant Pot Recipes