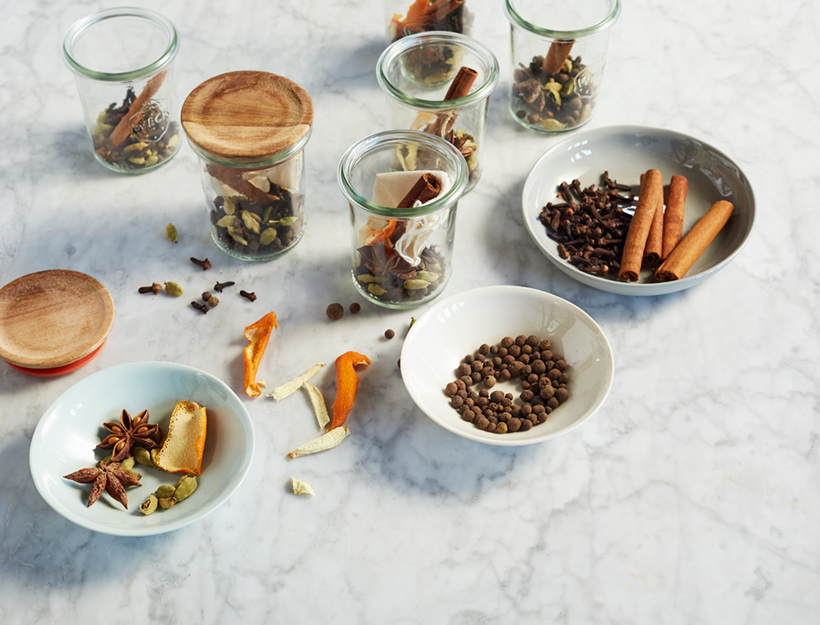 The cutest and possibly easiest holiday gift imaginable, this mulling spice mix recipe also requires no heat, so it's a perfect one to make with little kids. Gift these on their own or go the extra mile and include a bottle of red wine or some apple cider for mulling.
1. Combine the cloves, cardamom, and allspice and divide evenly among 6 small Mason jars. Add a cinnamon stick and star anise pod to each jar.
2. Include a sachet or cheesecloth and instructions for brewing. Add the spices to sachet and brew with a ½ gallon of apple cider or a bottle of fruity red wine like beaujolais. Bring to a simmer over medium heat and serve when bubbling and fragrant.