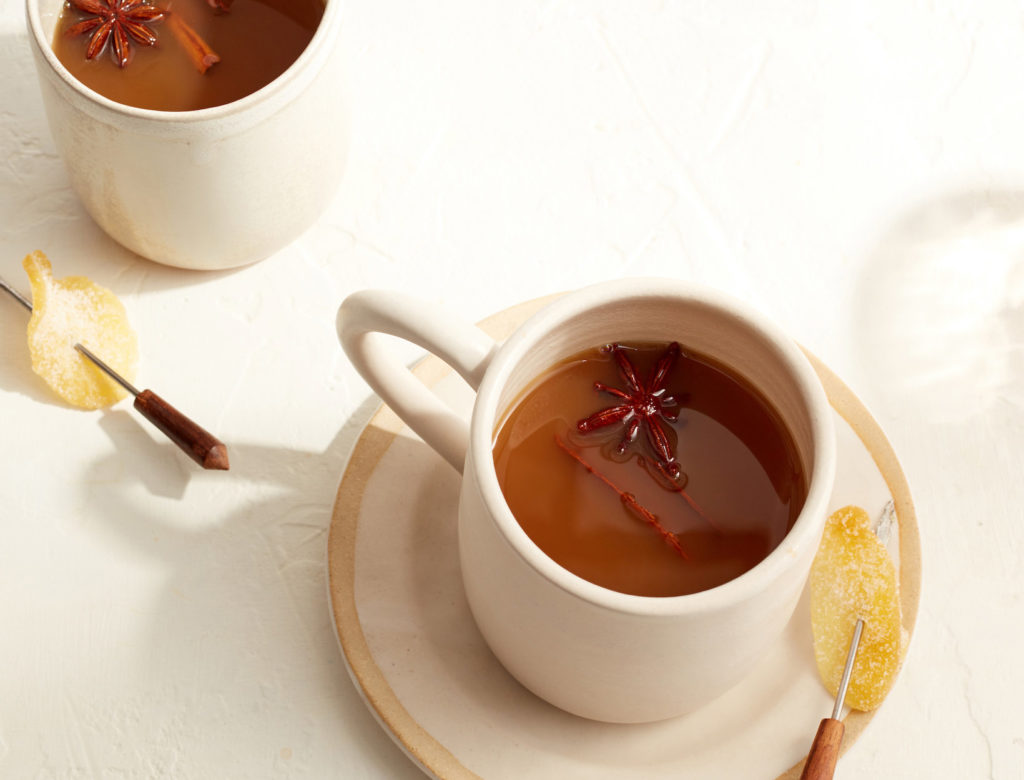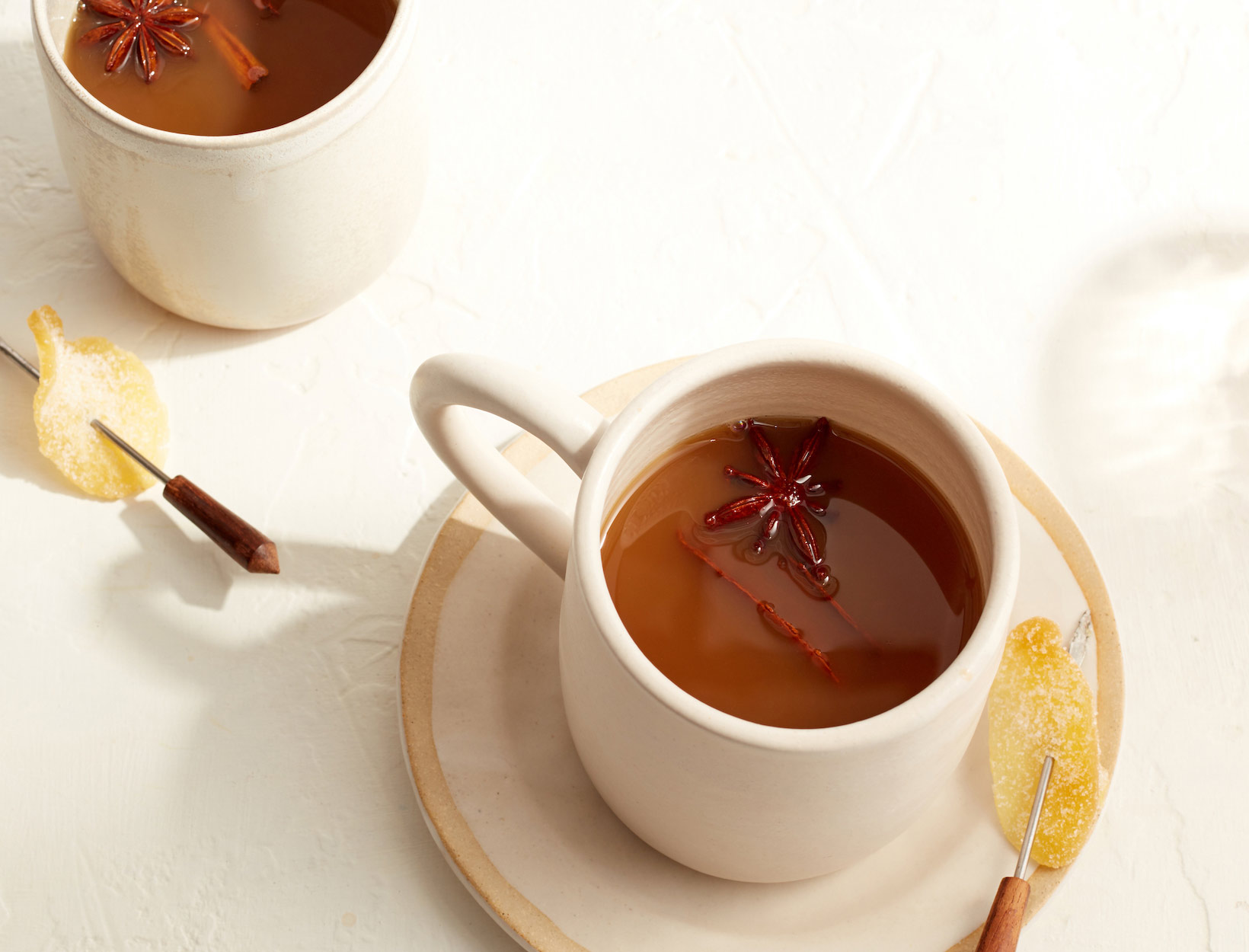 Mull Yourself to Sleep
This mulled mocktail is one way to wind down before bed. The addition of Kin Euphorics Dream Light, a nonalcoholic "spirit" made with botanicals and a touch of melatonin for sleep, makes for a fresh alternative to the classic hot toddy.
2 ounces Kin Euphorics Dream Light
2 ounces apple cider
1 tablespoon maple syrup
1 stick Mexican cinnamon (canela)
2 pieces star anise
candied ginger, to garnish
1. Combine all the ingredients except the candied ginger in a medium saucepan and bring to a boil. Reduce the heat and simmer for 5 minutes, then set aside to cool and steep. Reheat and serve in a mug with a garnish of candied ginger.
Originally featured in 3 Mocktail Recipes for a Buzz, Energy, and Sleep