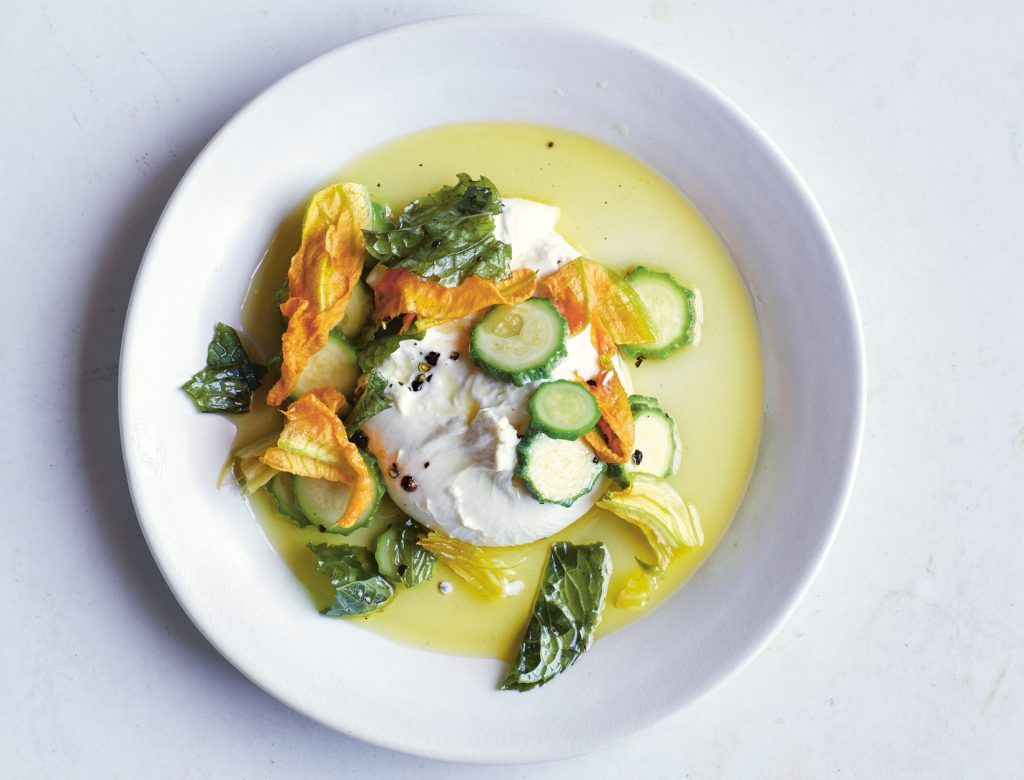 Mozzarella, Zucchini, and Mint
This dish will still be absolutely delicious even if you can't find squash blossoms, but they are really special. If you see them at the markets (usually in late spring or early summer), you should absolutely buy them. The delicately sweet squash blossoms match perfectly with a mild fresh cheese and a soft herb like mint.
2 small yellow, green, or striped zucchini
¼ cup extra virgin olive oil
6 to 8 mint leaves
6 ounces buffalo mozzarella
sea salt flakes and freshly cracked black pepper
1 to 2 zucchini blossoms, torn, to serve (optional)
1. Cook the zucchini whole in a pan of boiling salted water for 1 minute. Drain and thinly slice while still warm.
2. Place the warm zucchini in a bowl, mix in the oil and mint, and season to taste.
3. Partially split open the mozzarella on a serving plate. Spoon over the zucchini mixture, and let to stand for 10 minutes. Scatter with zucchini blossoms to serve.
From Mediterranean by Susie Theodorou, published by Kyle Books, © 2018.
Photographs by John Kernick.
Originally featured in 8 Simple, Delicious, and Sophisticated Ways to Serve Fresh Cheese