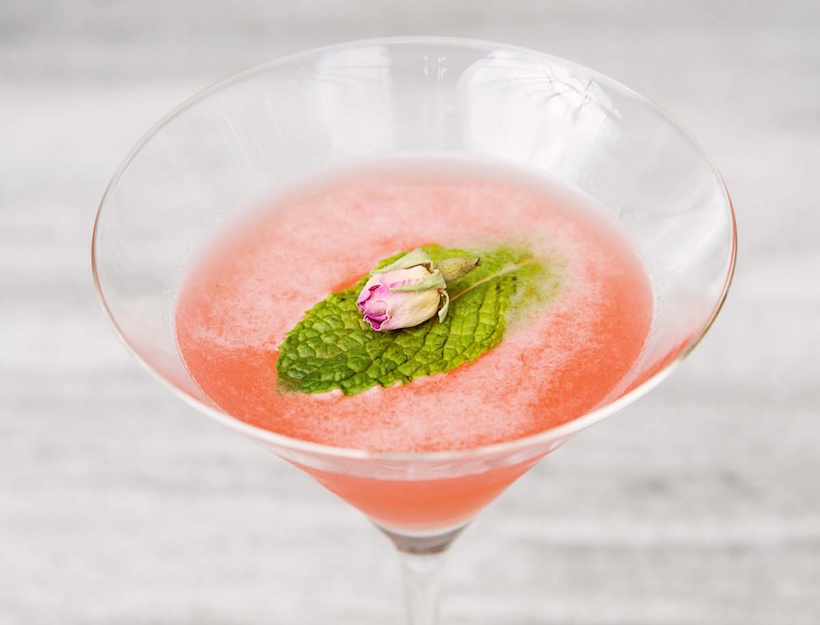 "A floral twist on a Sidecar. Infusions are a great and amazingly simple way to impress people and add a lot of flavor to a drink. Dried rose petals will make a great infusion, but if you have fresh roses in the garden and no one to give them to an even more delicate flavor will be imparted. The color of this drink, especially contrasted with a fresh mint leaf garnish, is a real eye catcher. Light and refreshing, it will still leave you a little rosey if you aren't careful."
1. Combine first four ingredients plus the leaves from the mint sprig in a shaker with ice. Shake, strain into a martini glass, and garnish with a mint leaf and a dried rose.
To make the Rose Infused Vodka:
1. Add dried rose buds and rosehips to a standard 750ml bottle of vodka. Shake well. Let sit for 48-72 hours, shaking occasionally.
2. Fine strain the infusion to remove all solid material. All infusions end up a little bit different, so taste along the way to know when it is time to strain.
Originally featured in Summer Cocktails