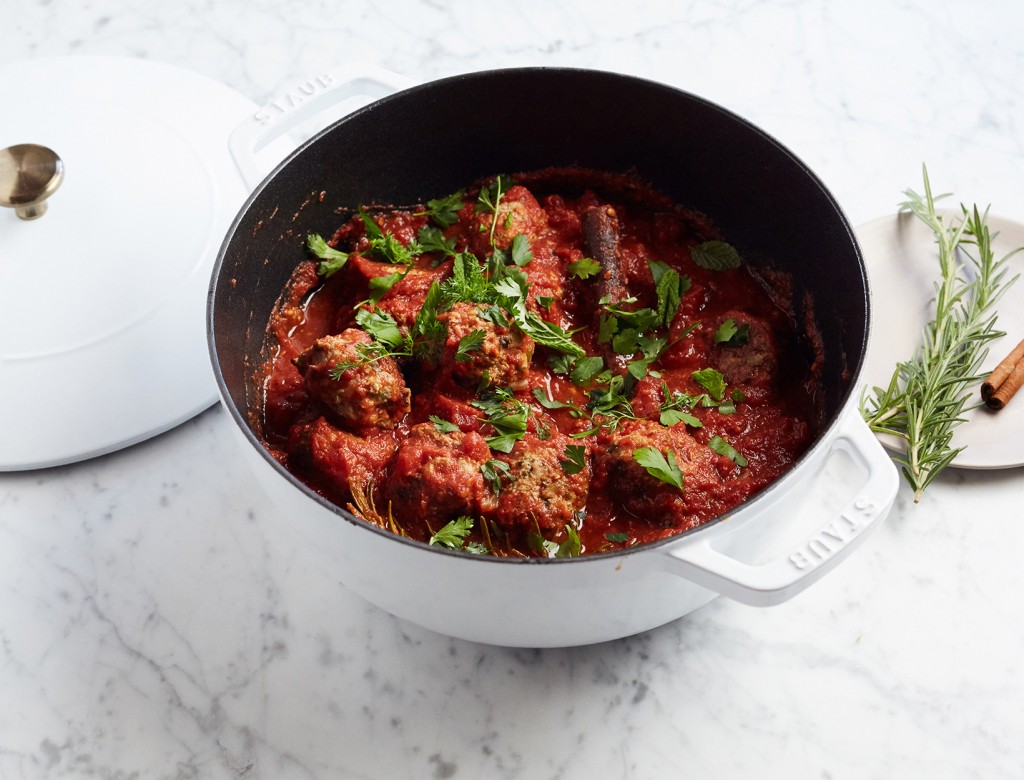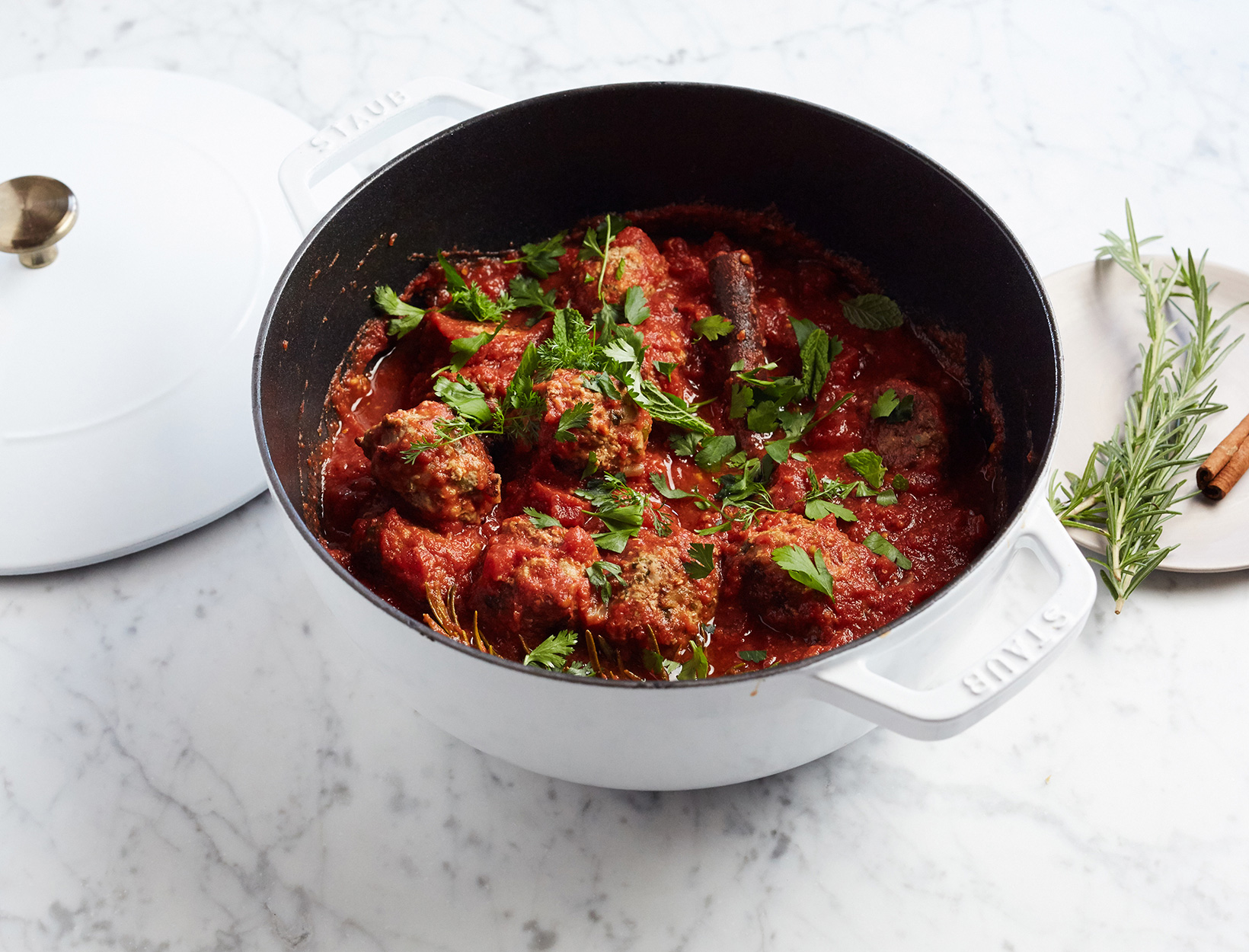 GP's Moroccan Turkey Meatballs
These turkey meatballs are gluten-free, dairy-free, and totally addictive. We love serving them over cauliflower rice, but they're also great on their own.
3 tablespoons olive oil, divided
½ yellow onion, finely diced
2 garlic cloves, minced
1 pound dark meat ground turkey
2 tablespoons each mint, parsley, and cilantro, finely chopped
½ teaspoon kosher salt
1 egg
½ teaspoon ground cumin
¼ teaspoon ground cinnamon
1 28-ounce can crushed tomatoes
½ cinnamon stick
½ sprig rosemary
1. Heat 2 tablespoons of the olive oil in a sauté pan over medium heat. Add the onion, garlic, and a pinch of salt, and cook for 5-10 minutes, or until the onion is translucent. Turn off the heat and let the mixture cool for at least 5 minutes.
2. Place the ground turkey, chopped herbs, salt, egg, and spices in a large bowl.
3. Add the onion and garlic and use a fork to mix well; roll into golf-ball-sized meatballs.
4. Heat a dutch oven over medium high heat. Add the remaining tablespoon of oil and start frying the meatballs in batches, cooking for 2-3 minutes on each side. Remove to a plate while you fry the next batch.
5. Once all the meatballs are browned, add the crushed tomatoes, cinnamon stick, and rosemary to the pot. Season with a generous pinch of salt and add back in the browned meatballs.
6. Partially cover the pot and simmer gently for 30 to 40 minutes.
7. Remove the cinnamon stick and rosemary and serve with extra herbs on top.
Originally featured in Battle of the Balls