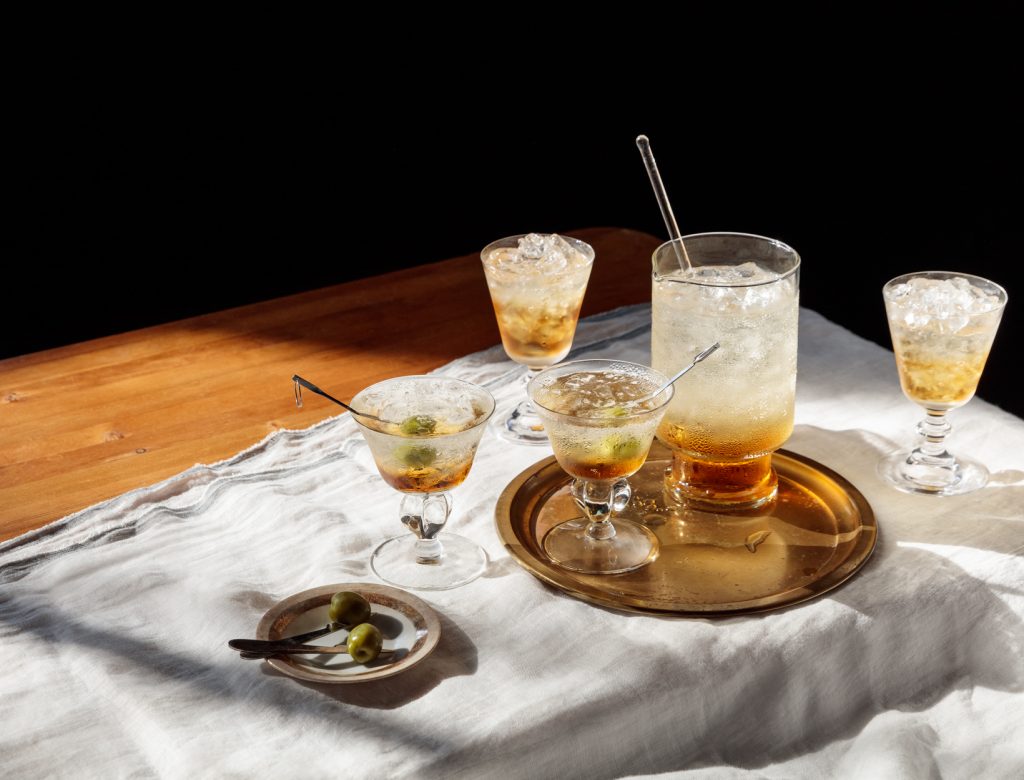 "We love a spritz for its ability to assuage summer swelter and whet late-afternoon appetites. For our take on the Italian classic, we pair botanical Montenegro amaro—with hints of lavender, rose, bitter orange peel, and black pepper—with Franciacorta, Italy's answer to champagne. The authentic Italian way is to drop in a few salty olives, too: They highlight the herbal qualities and amp up the sugar in the wine."
1. Pour the amaro and sparkling wine into a glass of ice.
2. Give it a good stir and top with a twist of lemon and 2 Castelvetrano olives.
3. Sip, over and over, until you're forced to make another.