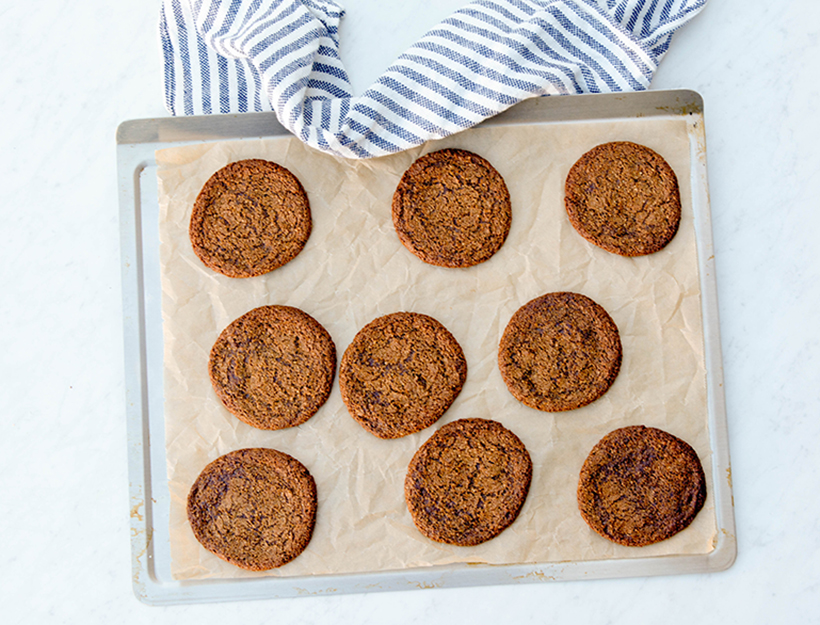 Insanely good and packed with holiday spice (we especially like the addition of black pepper), these molasses cookies are a new office favorite. They also happen to be the perfect ice cream sandwich cookie, if you're so inclined. The dough needs to be made at least 12 hours in advance but can sit in the fridge for up to 3 days.
1. In the bowl of a stand mixer fitted with the paddle attachment, combine oil, sugar, molasses, and egg. Beat on medium speed until combined.
2. Add all of the dry ingredients and beat again until combined.
3. Transfer the batter to a container with a lid and let rest in the fridge for at least 12 hours and up to 3 days.
4. When ready to bake, preheat the oven to 350°F.
5. Scoop cookies onto a parchment-lined baking sheet (each cookie should be about 1 heaped tablespoon of dough), use your fingers to slightly flatten, and bake for 7 minutes.
Originally featured in 4 Gluten- and Dairy-Free Desserts That Taste Better Than the Real Thing