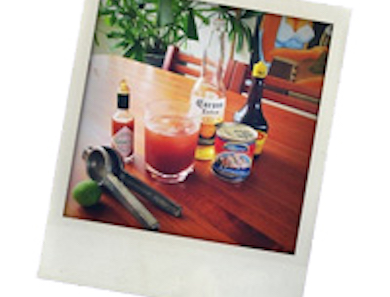 Modified "Sangrita"
This is the perfect hangover drink for the beach. It's a Mexican classic that can easily be re-created all over the world.
1/2 cup chilled tomato juice
1 tablespoon clam juice
Juice of 1/2 lemon
A few drops of Tabasco
A few drops of Maggi or Worcestershire sauce
1 Corona (or another light beer of choice)
Mix all the ingredients in a pint glass over ice, and top with a light beer. Adjust proportions as you like.
Originally featured in Hair of the Dog Remedies