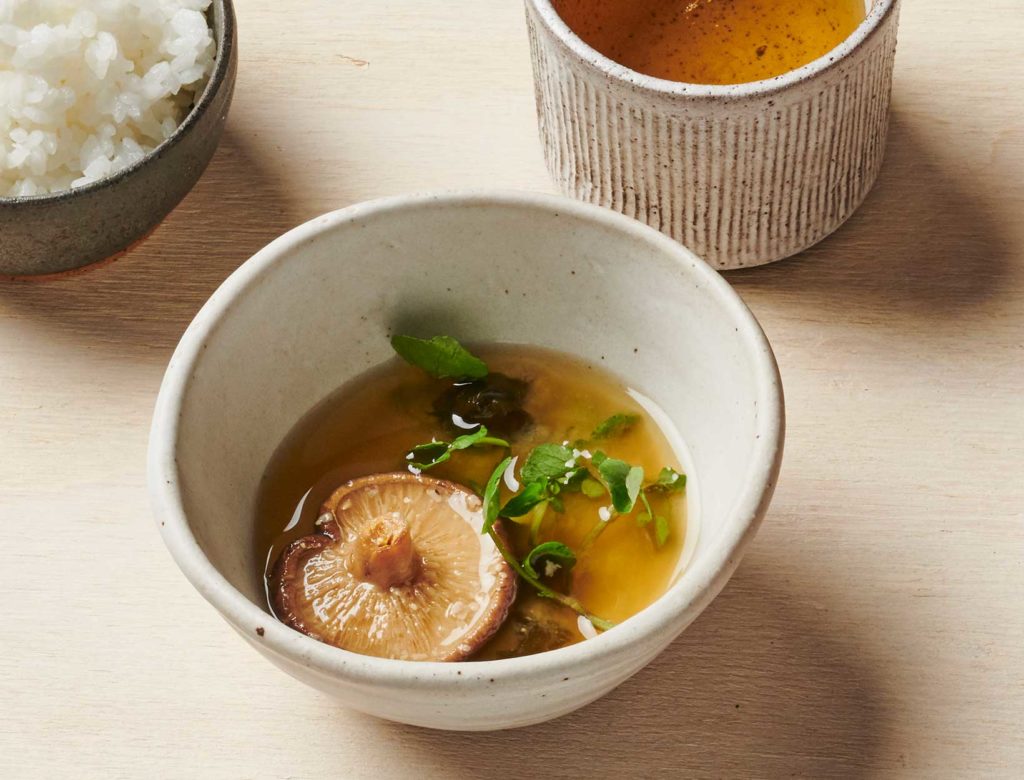 Miso Soup with Watercress
Eat this plain with the watercress or bulk it up with other thinly sliced vegetables, like mushrooms, zucchini, carrots and more.
1. Heat the water in a soup pot until bubbles form around the edge, then add the bonito flakes. Lower the heat and simmer for 2 minutes. Then turn off the heat and let the broth sit for 5 minutes.
2. Strain the broth into a clean pot, discarding the bonito flakes. Add the mushrooms and wakame to the broth, then simmer over low heat for 20 minutes.
3. Remove the wakame and mushrooms. Discard the thick stems from the mushrooms; thinly slice the caps and return them to the pot. Chop the wakame into small pieces, discarding any thick pieces of stem, and return it to the pot.
4. In a small bowl, combine the miso paste with a bit of the broth and whisk to combine. Pour the miso mixture into the pot and bring the broth to a simmer, being careful not to let it boil.
5. Add the watercress. When it has just wilted, serve.
Originally featured in Detox Guide