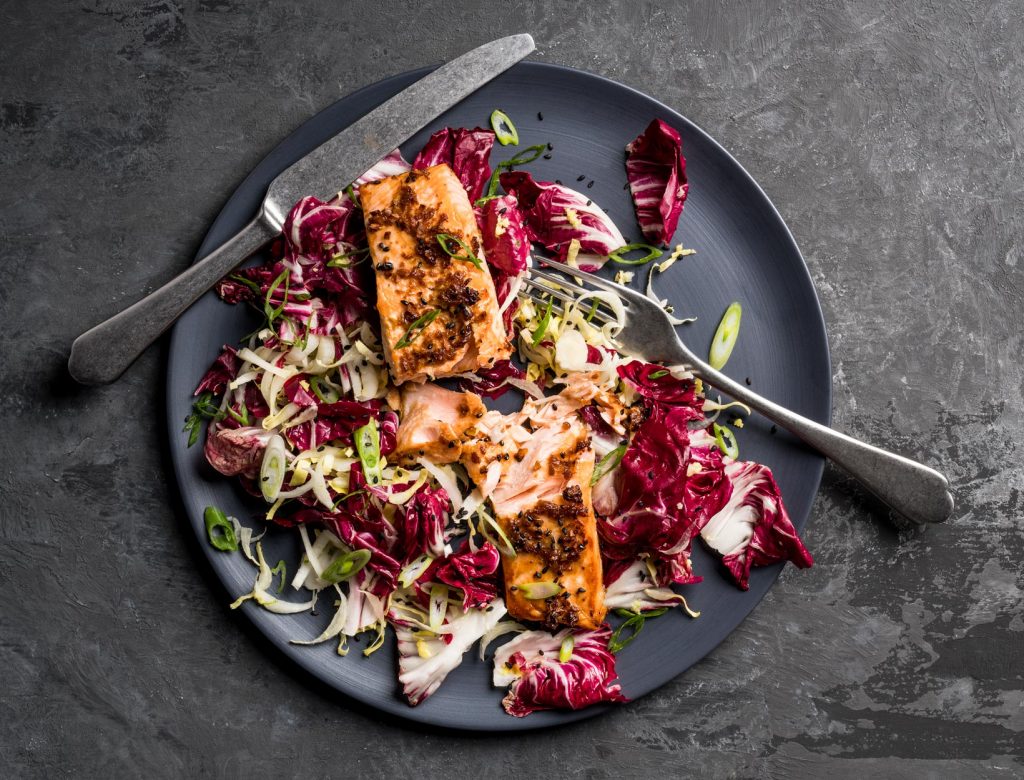 Miso Chicory Salmon Salad
This salad is stunning to look at and a pleasure to eat because it's so well balanced: It's got rich, savory salmon; bitter greens; and a creamy, umami-packed dressing with bright lime zest. It's impressive enough for company but easy to pull off as a dinner for one.
For the salmon:
1. Preheat oven to 400℉.
2. In a small mixing bowl, combine the garlic, ginger, tamari, and grape-seed oil. Then place the salmon fillets on a sheet tray and coat thoroughly in marinade.
3. Cook for 15 to 20 minutes (time may vary depending on oven). Once done, set aside.
For the salad:
1. In a small mixing bowl, combine the ingredients for the dressing.
2. In a large bowl, combine the radicchio, endive, and salad dressing and toss until well combined. Then plate with 1 fillet of salmon per serving.
3. Finish with scallion, sesame seeds, and cilantro.
Originally featured in 5 Inspired Salads for Summertime