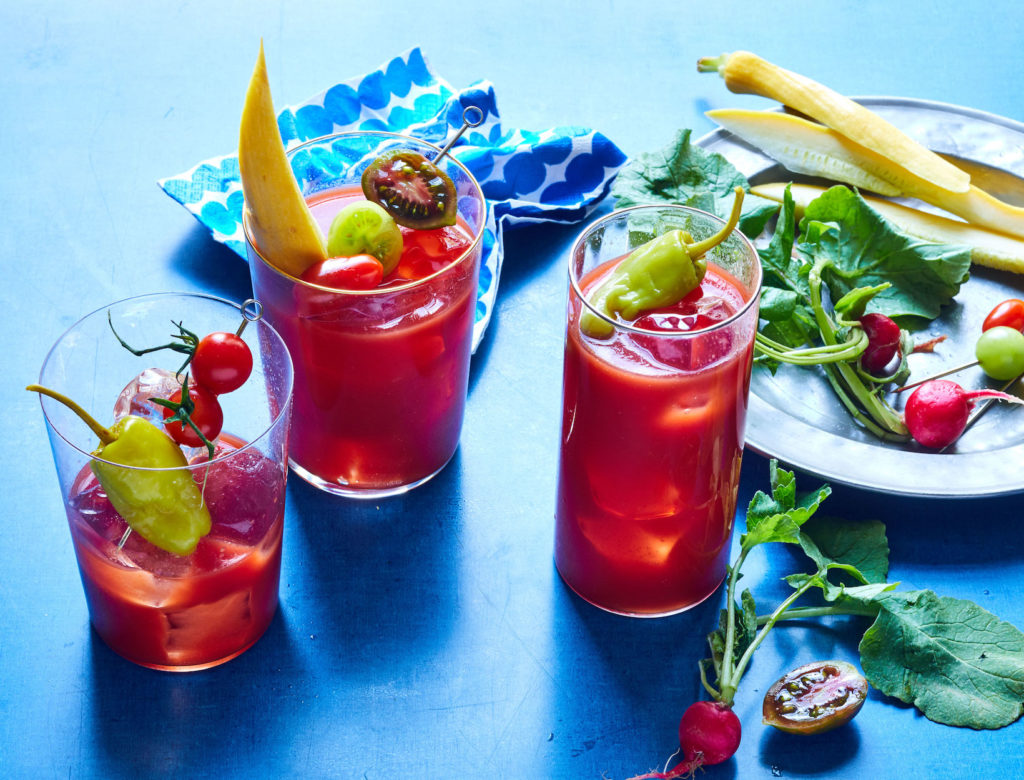 "I've hosted brunches where the food was reheated at 5 p.m. because people were still hanging out and were hungry again. And if people are ready to eat again, then they are probably ready to drink again as well. In my opinion, this shaken version of a Bloody Mary has no time designation. It's good morning, noon, or night. The classic Bloody Mary has tomato juice, vodka, and seasonings ranging from Worcestershire sauce to horseradish. I've extended that range. I knew that miso, a traditional Japanese paste most often made from fermented soybeans and rice, gives this cocktail majestic flavor. This umami bomb is accessible on many supermarket shelves, but a great substitute is good soy sauce or fish sauce." —Nicole A. Taylor
1. In a cocktail shaker, combine the vodka, tomato juice, miso paste, tarragon, lime juice, and chili powder and muddle using a wooden spoon. Add ice to the shaker, cover, and shake for 30 seconds, until combined and chilled. Strain the mixture into 4 highball glasses over ice and garnish with pickles.
Excerpted from Watermelon & Red Birds by Nicole A. Taylor. Copyright © 2022 by Nicole A. Taylor. Reprinted by permission of Simon & Schuster, Inc. All rights reserved.
Originally featured in The Miso Bloody Mary from Watermelon and Red Birds