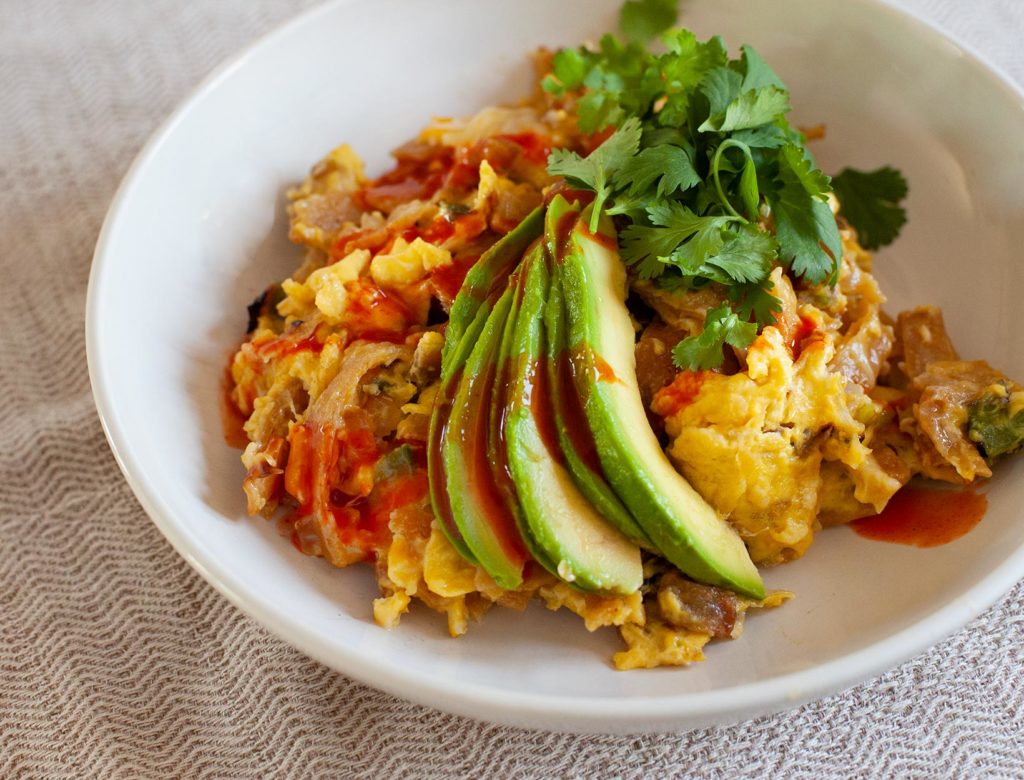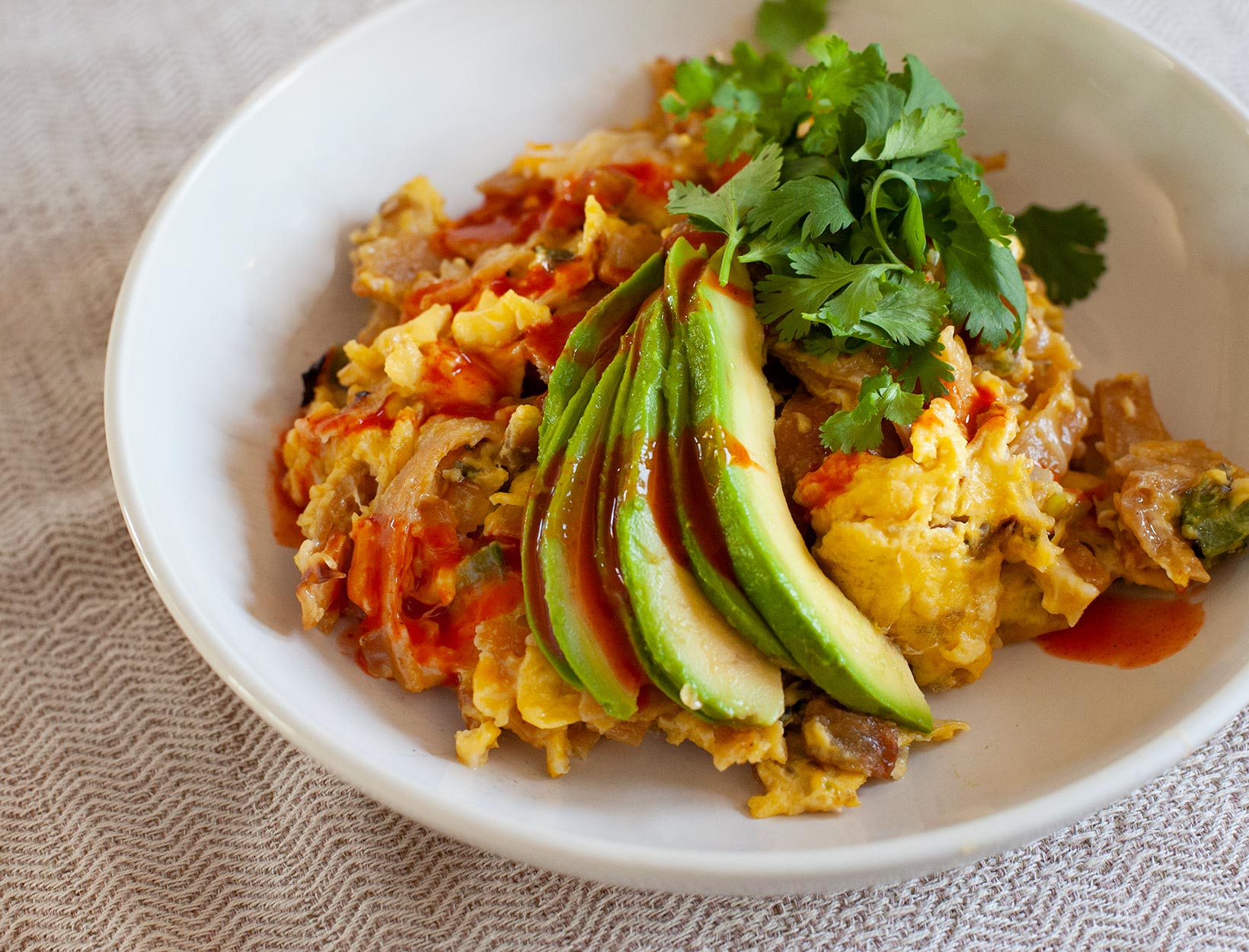 "Migas" means "crumbs" in Spanish: This dish is a brilliant low-waste meal and a great way to use up stale tortillas when you have them. Our riff is more akin to Tex-Mex versions, with onions, jalapeños, and shredded cheese. We like to serve it with avocado, cilantro, and hot sauce, but you could add your favorite breakfast meat or meat substitute and a side of refried beans for a full-on feast.
1. Heat the oil in a large nonstick skillet over medium heat. Add the tortilla strips and cook, stirring occasionally to keep them from clumping together. After about 3 minutes, the tortillas should be developing some color but not fully crisp. At this point, add the onion and jalapeño and cook for another 5 minutes, until tender and slightly brown.
2. Reduce the heat to medium-low and add the butter. Once it's melted, carefully pour the beaten eggs all over the tortilla and onion mixture. Work quickly to stir the egg mixture so nothing overcooks and the mix sets evenly. Just before the eggs set, top them with cheese.
3. To finish, top each serving with avocado, cilantro, and hot sauce.
Originally featured in Father's Day Recipes, Plus Food Gift Boxes and Subscriptions