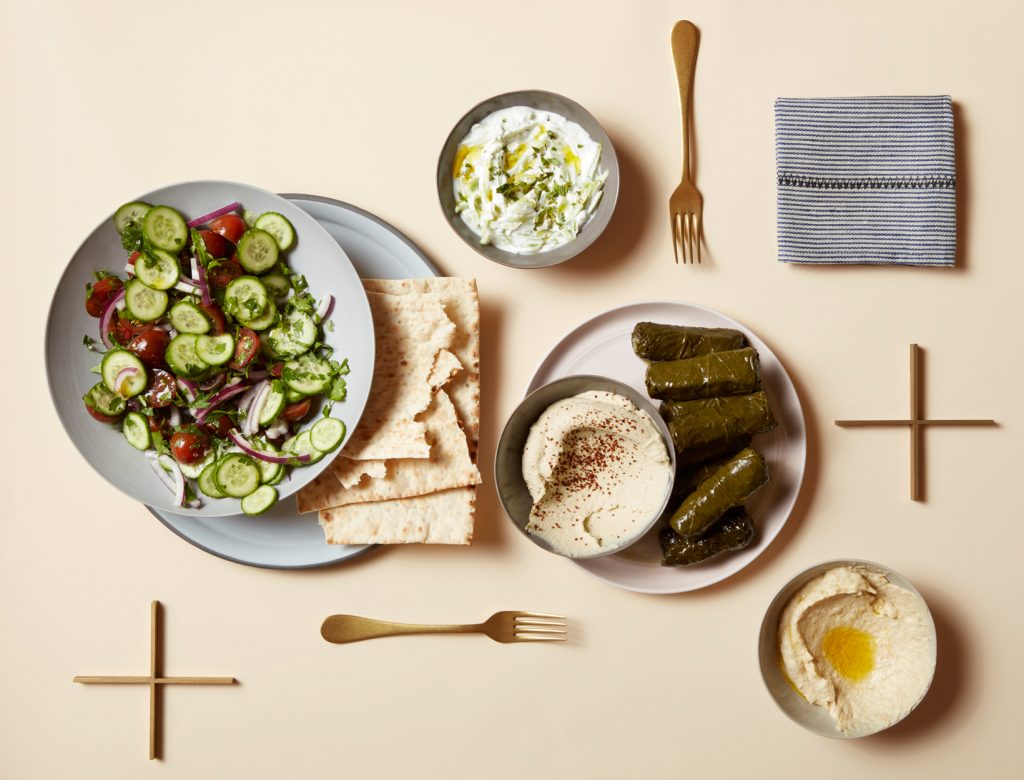 A mezze platter can be great for a party appetizer or a quick dinner for one, or you can effortlessly bulk it out into a hearty meal for a crowd. This versatile, classic Mediterranean meal hits all the marks and is deceptively easy and impressive.
1. Cut the cucumbers, tomatoes, and onions into bite-size pieces, scatter the chopped parsley over the top, then squeeze fresh lemon juice and sprinkle flaky sea salt all over them.
2. Serve on a large platter with tzatziki, hummus, baba ghanoush, dolmades, and triangles of warm pita.