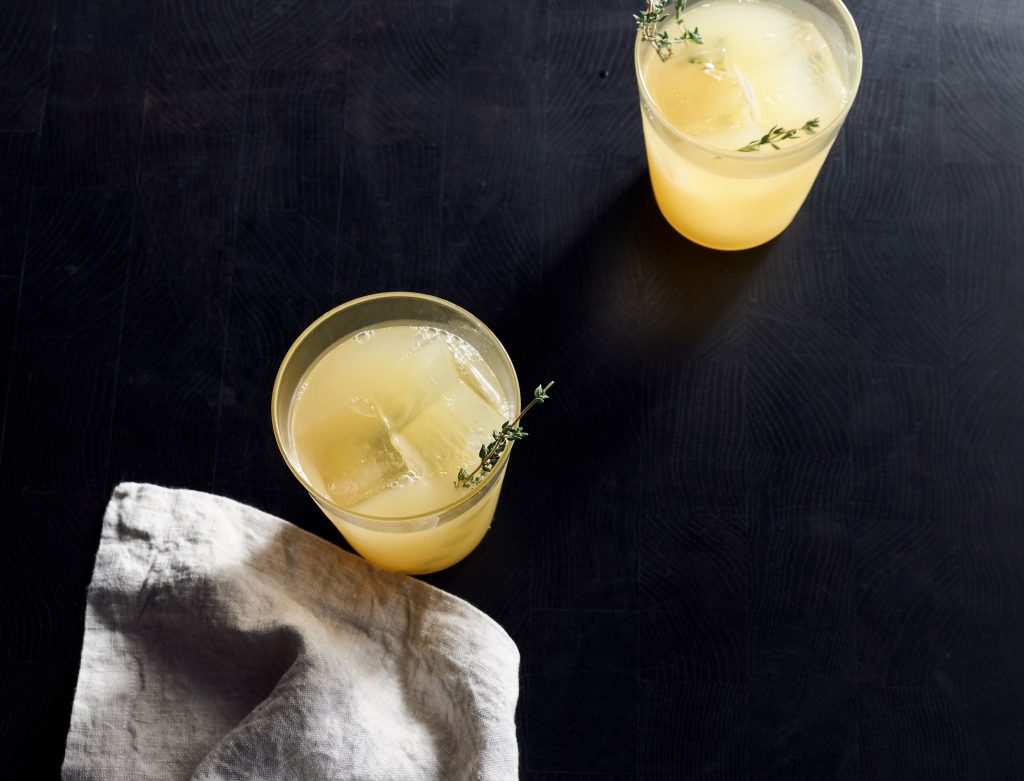 Meyer Lemon Thyme Cocktail
Simple syrup is infused with fresh thyme and a lot of lemons are juiced for this fall cocktail.
6 cups meyer lemon juice
2 cups water
about 1 cup simple syrup
8-10 ounces of vodka
for the simple syrup
1/2 cup sugar
1 cup water
handful of fresh thyme
1. Place the water and sugar in a medium pot over medium high heat and bring to a boil, then turn off the stove. Throw in the herbs and let steep for about 2-3 minutes. Strain.
2. Add the lemon juice, water, simple syrup and vodka to a large pitcher. Stir to combine and serve over ice.
Originally featured in A Dinner for the Edible Schoolyard Project