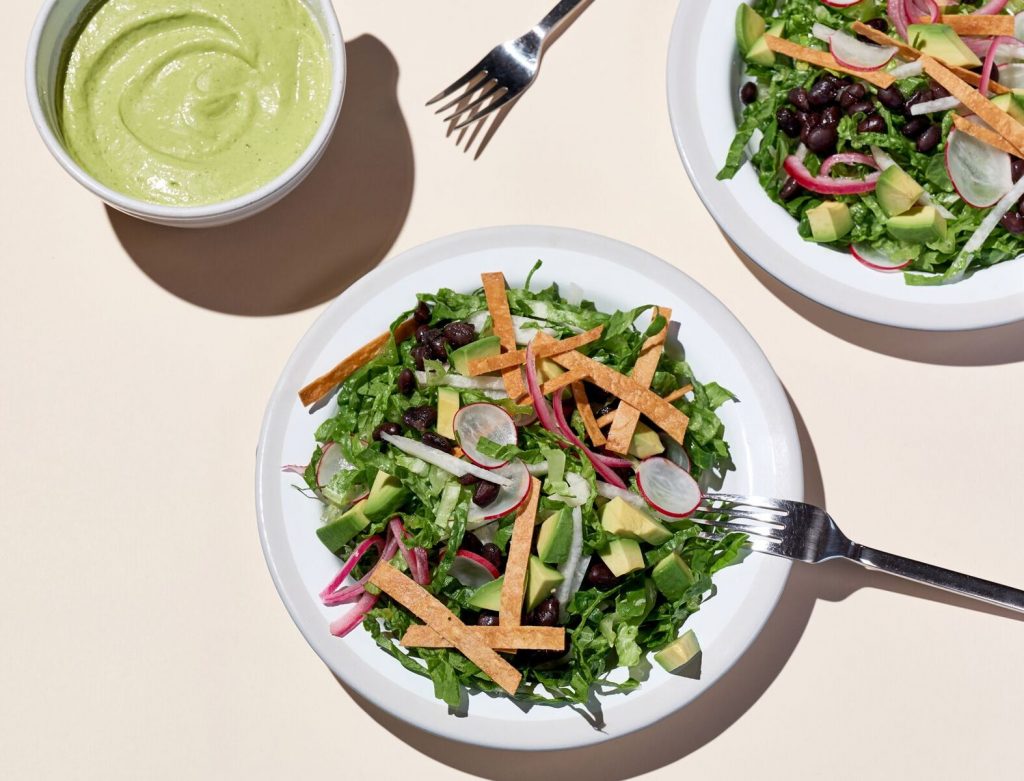 This recipe might have a lot of components, but if you're following our 2018 detox plan, then you'll be glad you did the prep.
1. Preheat the oven to 400°F.
2. Slice the tortillas in half, then stack them on top of eachother. From there slice them into think strips. Toss the strips with olive oil and salt and spread out on a baking sheet. Bake in the oven for about 10 minutes, tossing halfway through, until golden brown and crispy.
3. Combine the chopped veggies with the beans and creamy cilantro dressing. Top with tortilla strips and pickled onions.
Originally featured in The Annual goop Detox 2018