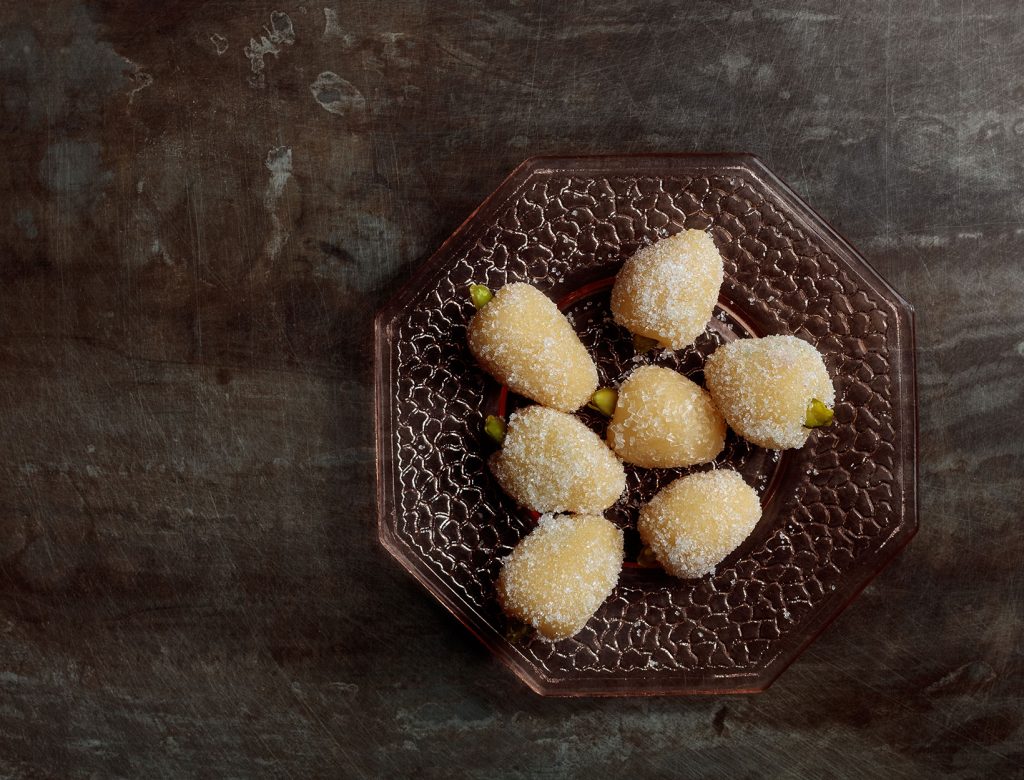 These little marzipan berries are pretty enough for high tea, and best of all, they are completely no-bake.
1. In a stand mixer with a paddle attachment, mix almond paste with jasmine water.
2. Using a teaspoon-size (or ½-tablespoon-size) ice cream scoop or spoon, measure out portions.
3. Wet your hands with a couple drops of jasmine water (this is helpful, as the
almond paste is very sticky), and roll each portion into small ball in the palm of your hand. Form into a berry shape by squeezing 1 end.
4. Roll the berries in the sanding sugar to coat.
5. Push 1 pistachio sliver into the top center of each berry to create a stem.
6. The berries can be stored in an airtight container in the refrigerator for about 2 weeks.